MORAL PANIC
FALL WINTER 2019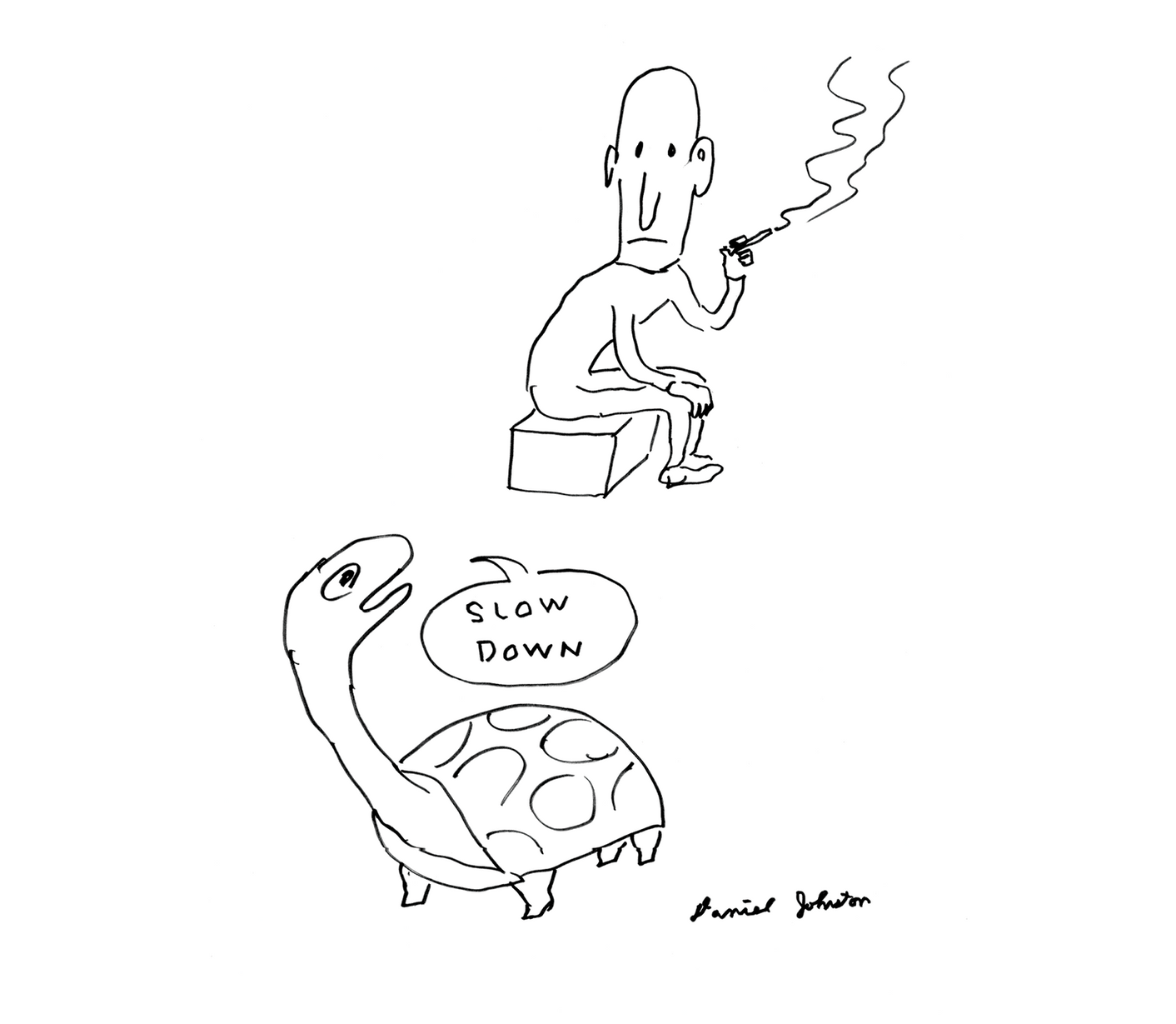 THE FALL-WINTER 2019 COLLECTION IS CREATIVE DIRECTOR LUKE MEIER'S MOST PERSONAL YET. SEMINAL MOMENTS OF HIS LIFE ARE EXPRESSED ACROSS A MYRIAD OF REFERENCES. FROM THE MUSIC IN VANCOUVER AND SEATTLE IN THE EARLY 1990S TO MATTHEW BARNEY'S EXHIBITION AT THE GUGGENHEIM IN NEW YORK, THE COLLECTION INTERTWINES SEEMINGLY ADVERSE CONCEPTS INTO A BODY OF WORK THAT HAS A COMMON THREAD; ONE OF PURITY OF INTENT AND PERSPECTIVE.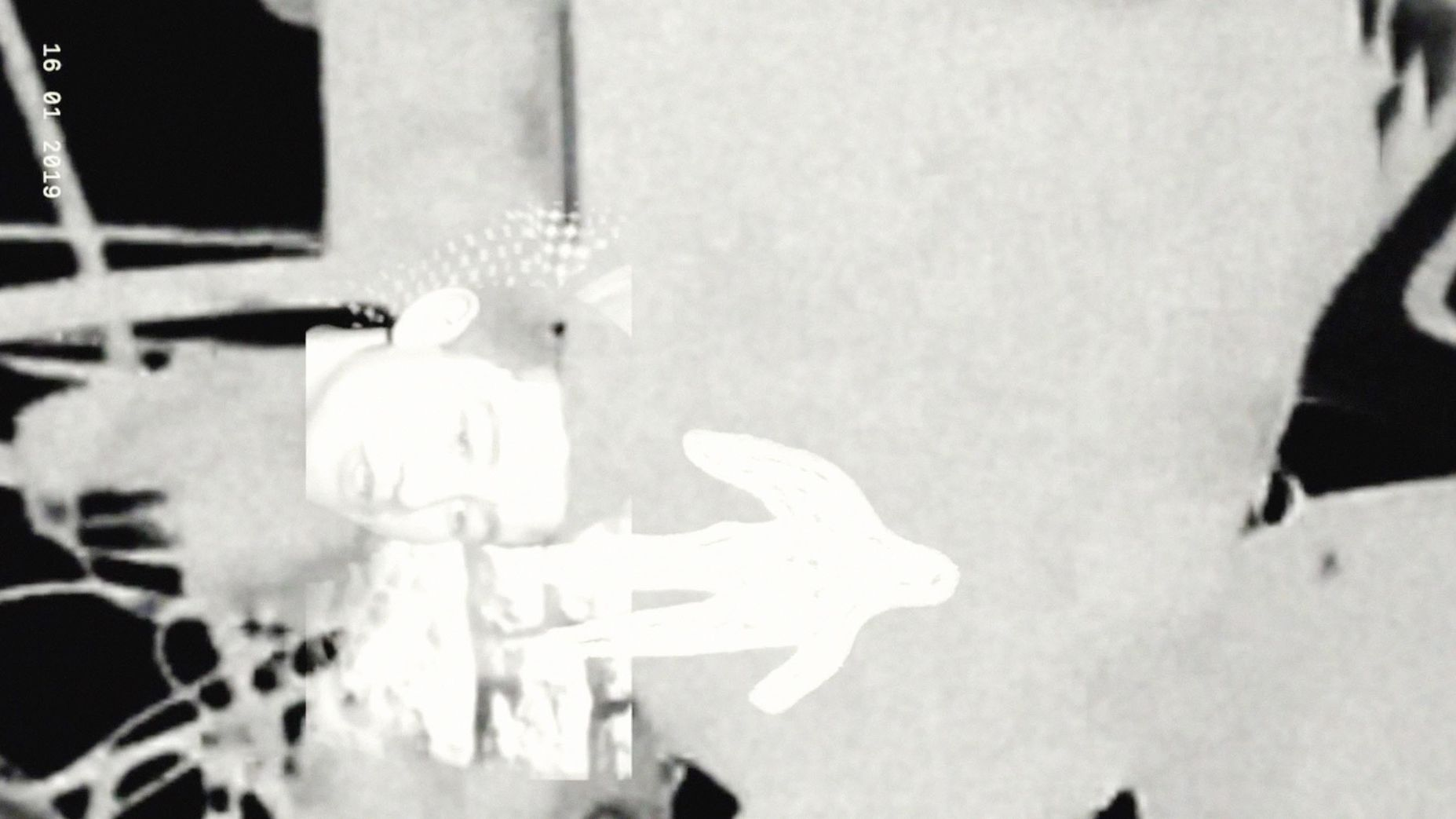 The silhouette is relaxed, elegant, and elongated. Tailoring and tailored outerwear is light and layered, realized in natural wools and performance synthetic blends. Trousers are cut generously full length or are wide and hemmed above the ankle. Extended venting along the sides of coats and shirts provide for movement and volume transformation. Triple needle embroidery and heavy quilting add utilitarian elements. Light silks are photo printed, quilted, and layered. Knitwear is voluminous, substantial, and hand-embroidered and photo printed. Heavily brushed graphic intarsias and wool herringbone striped jacquards lend texture.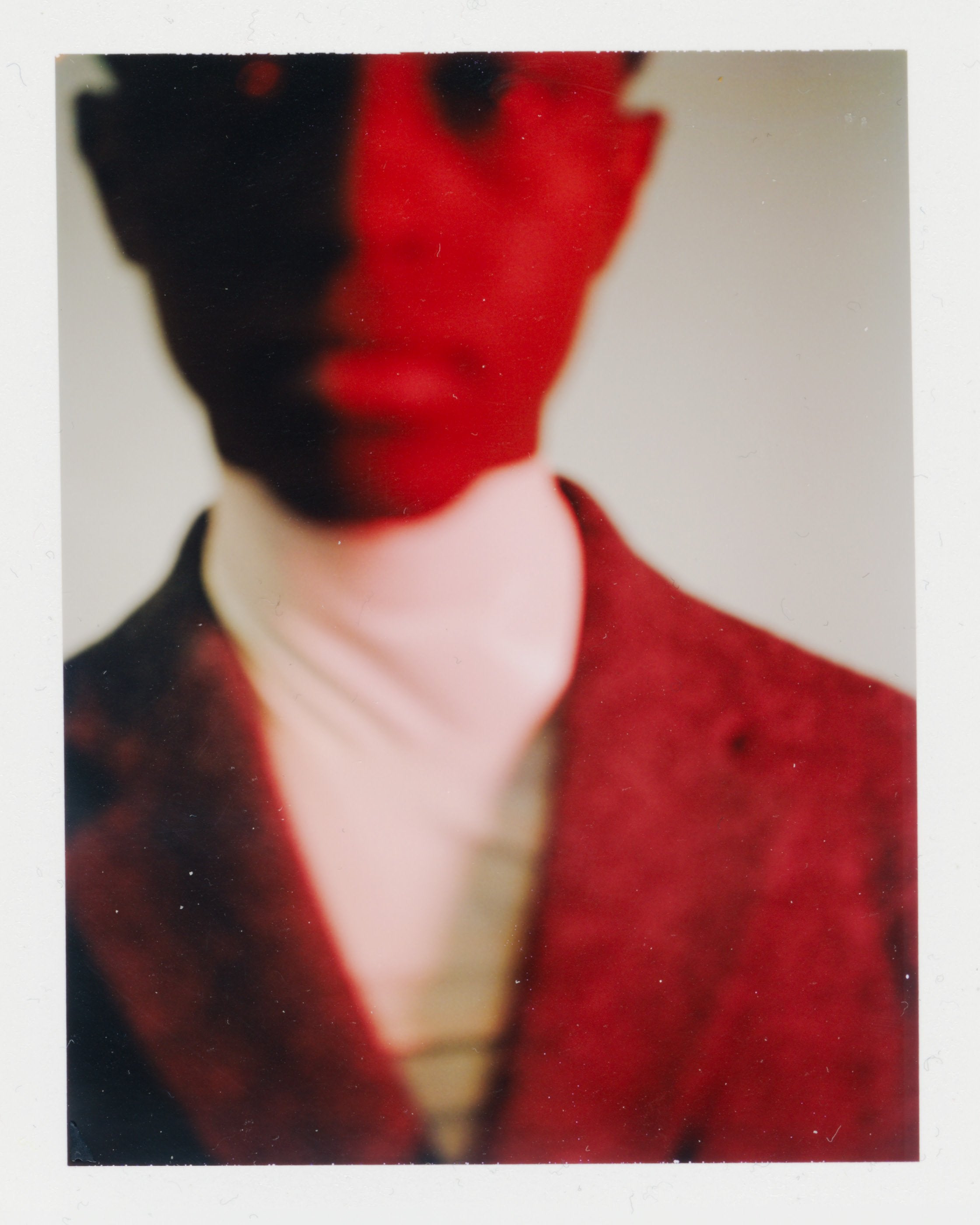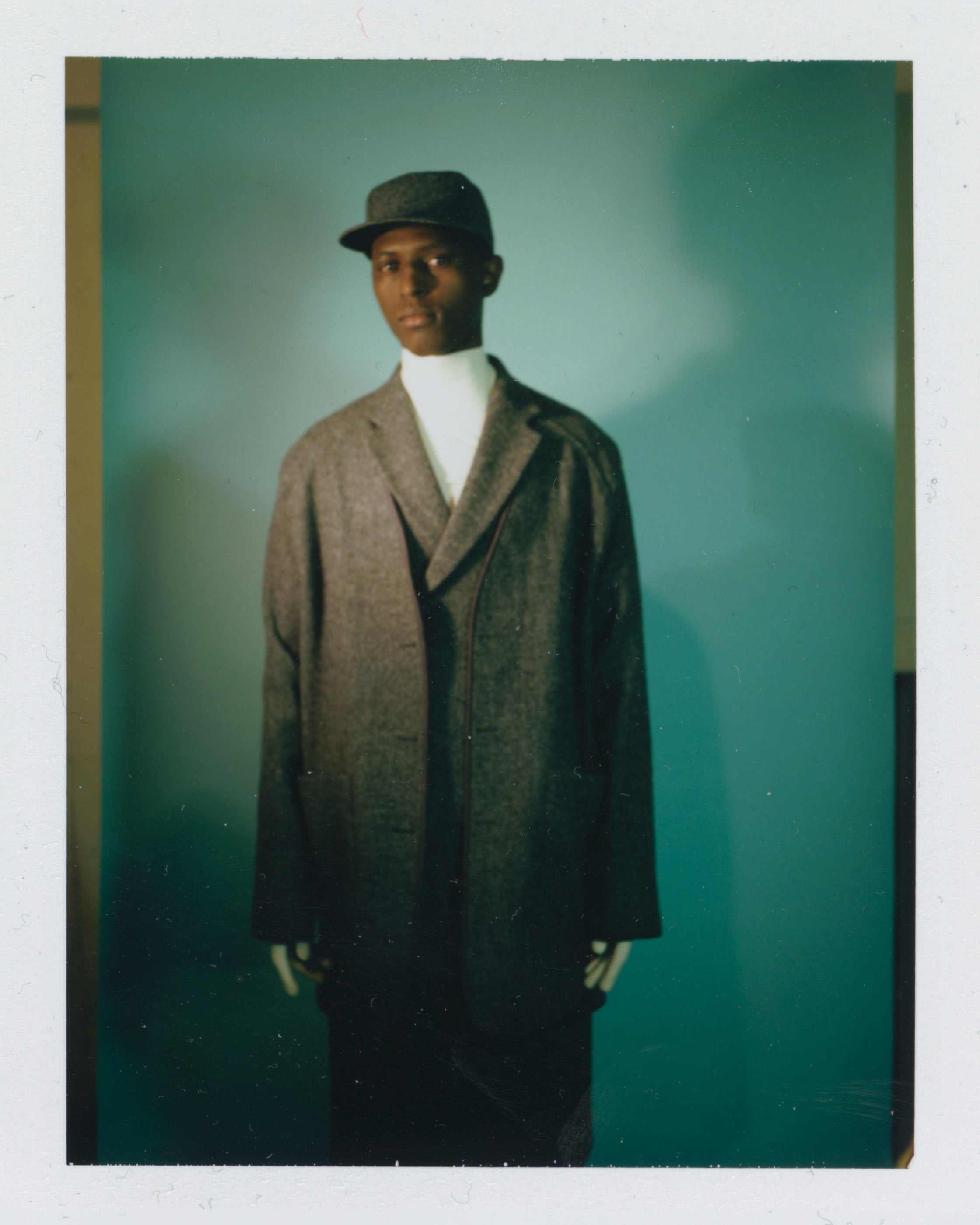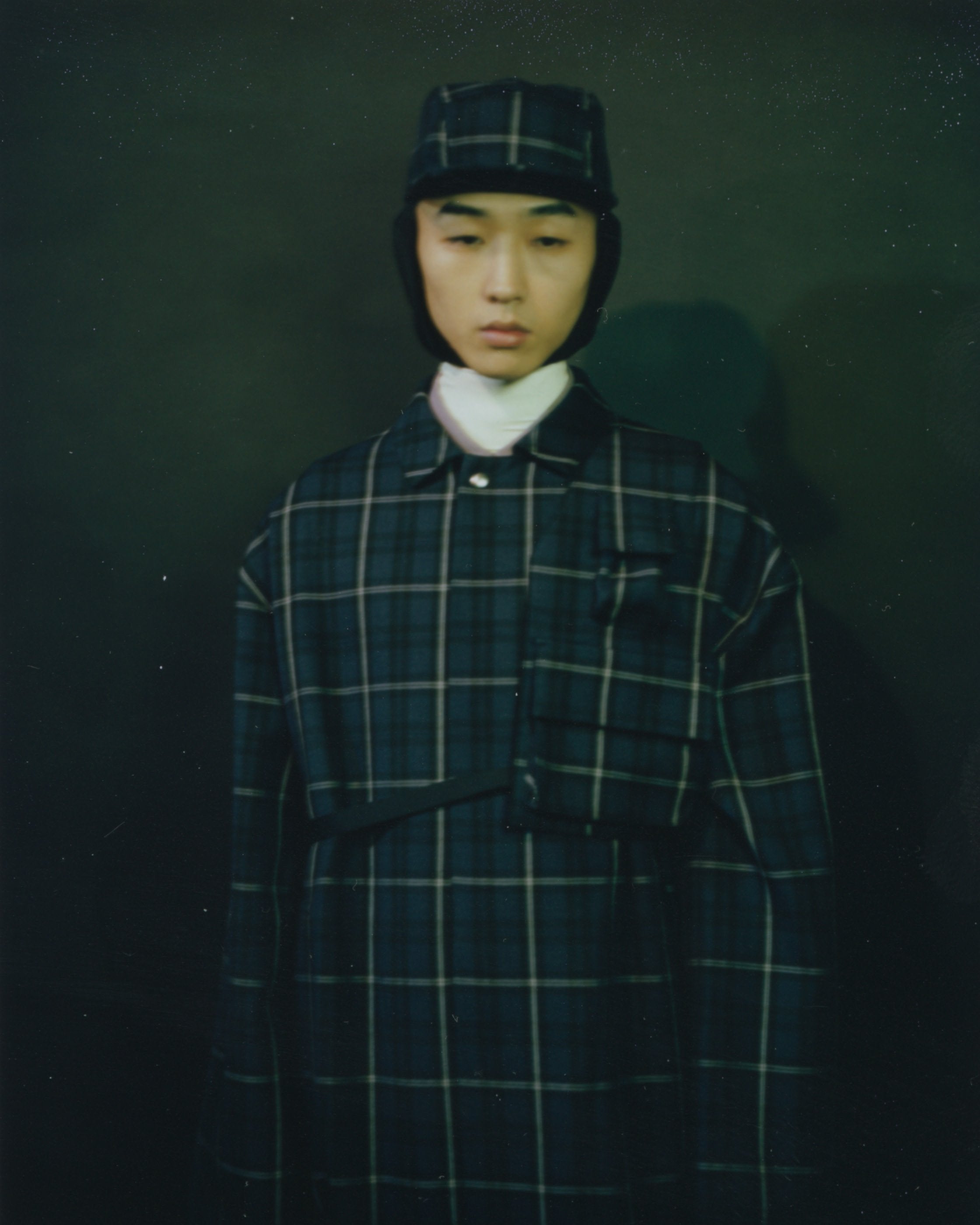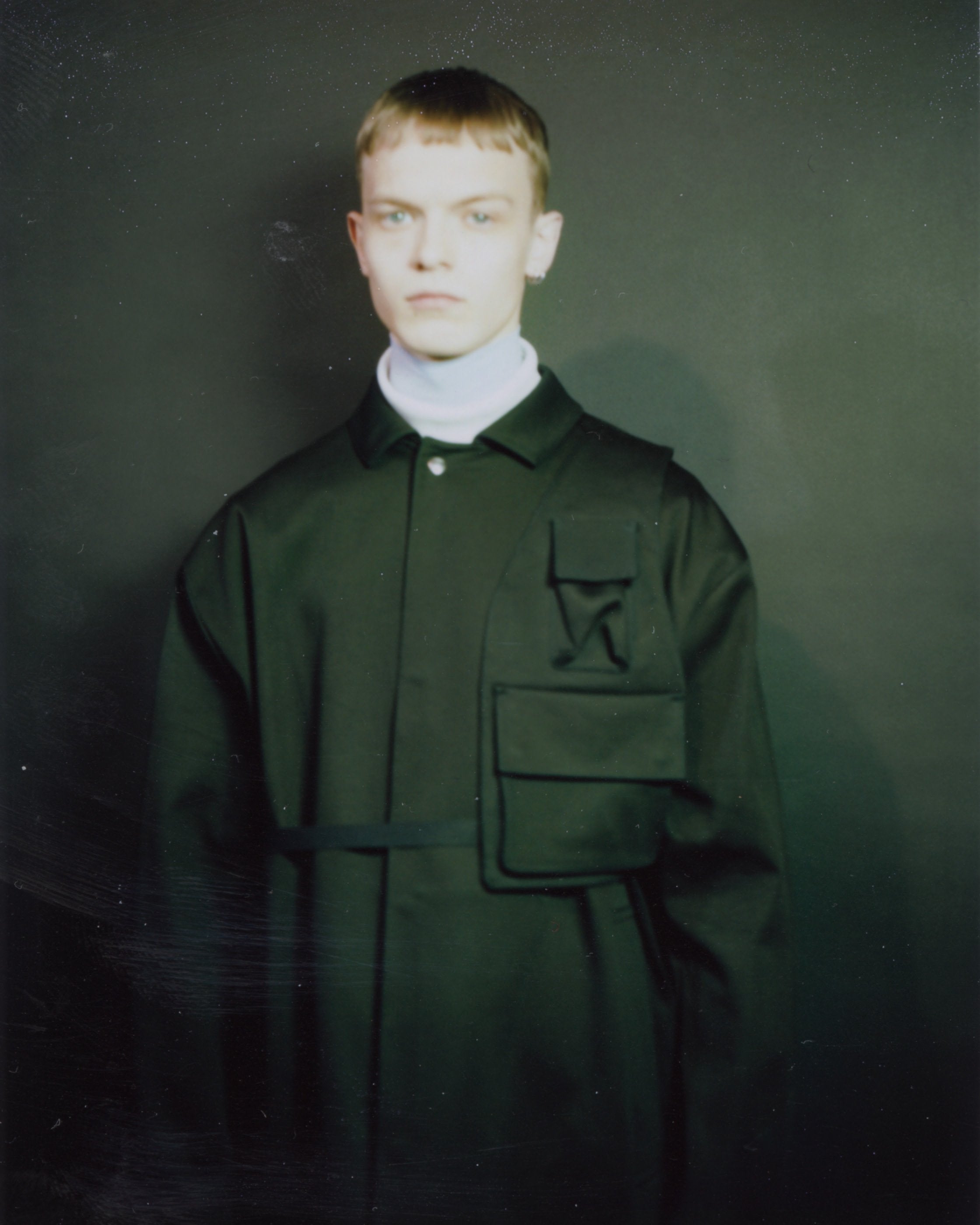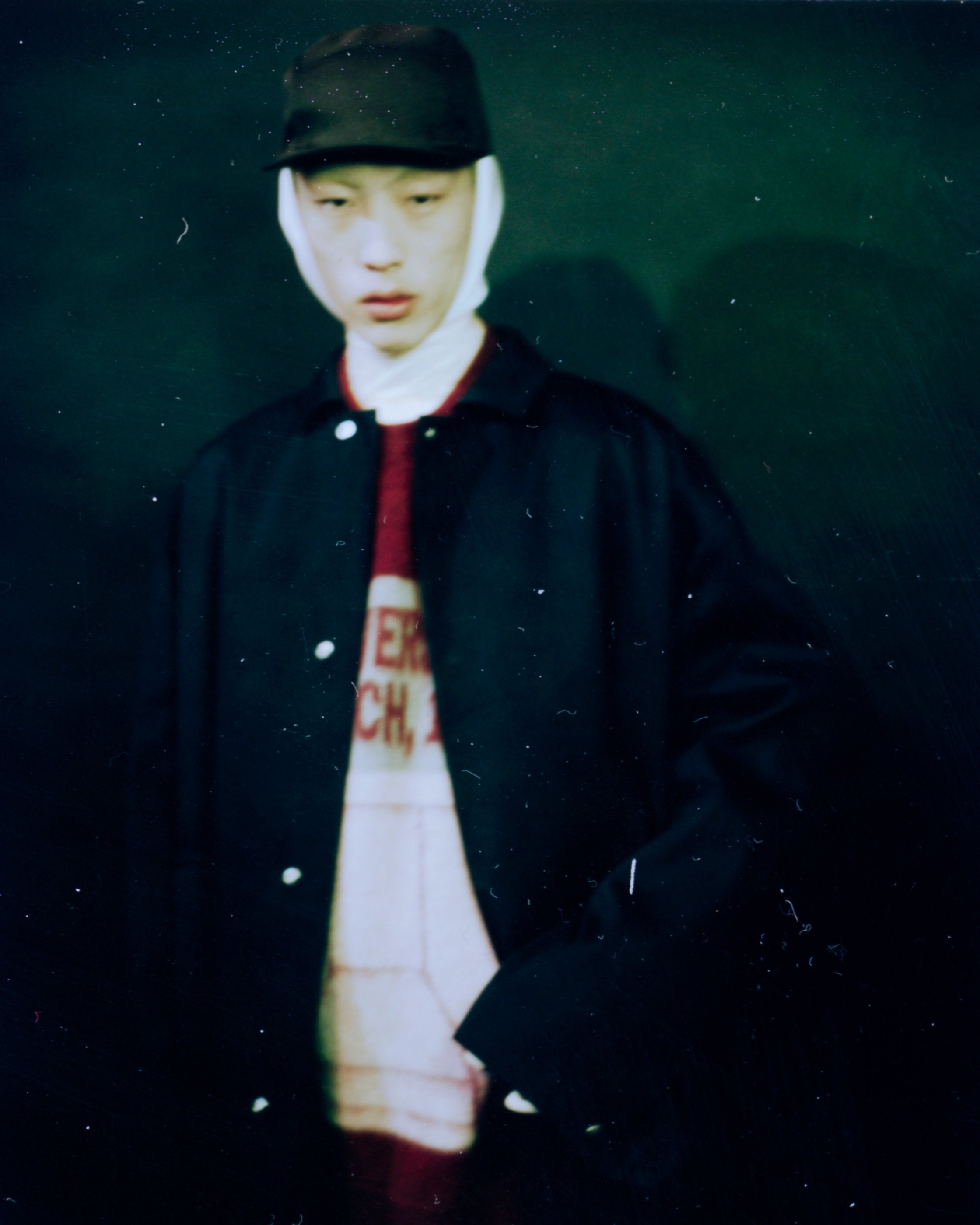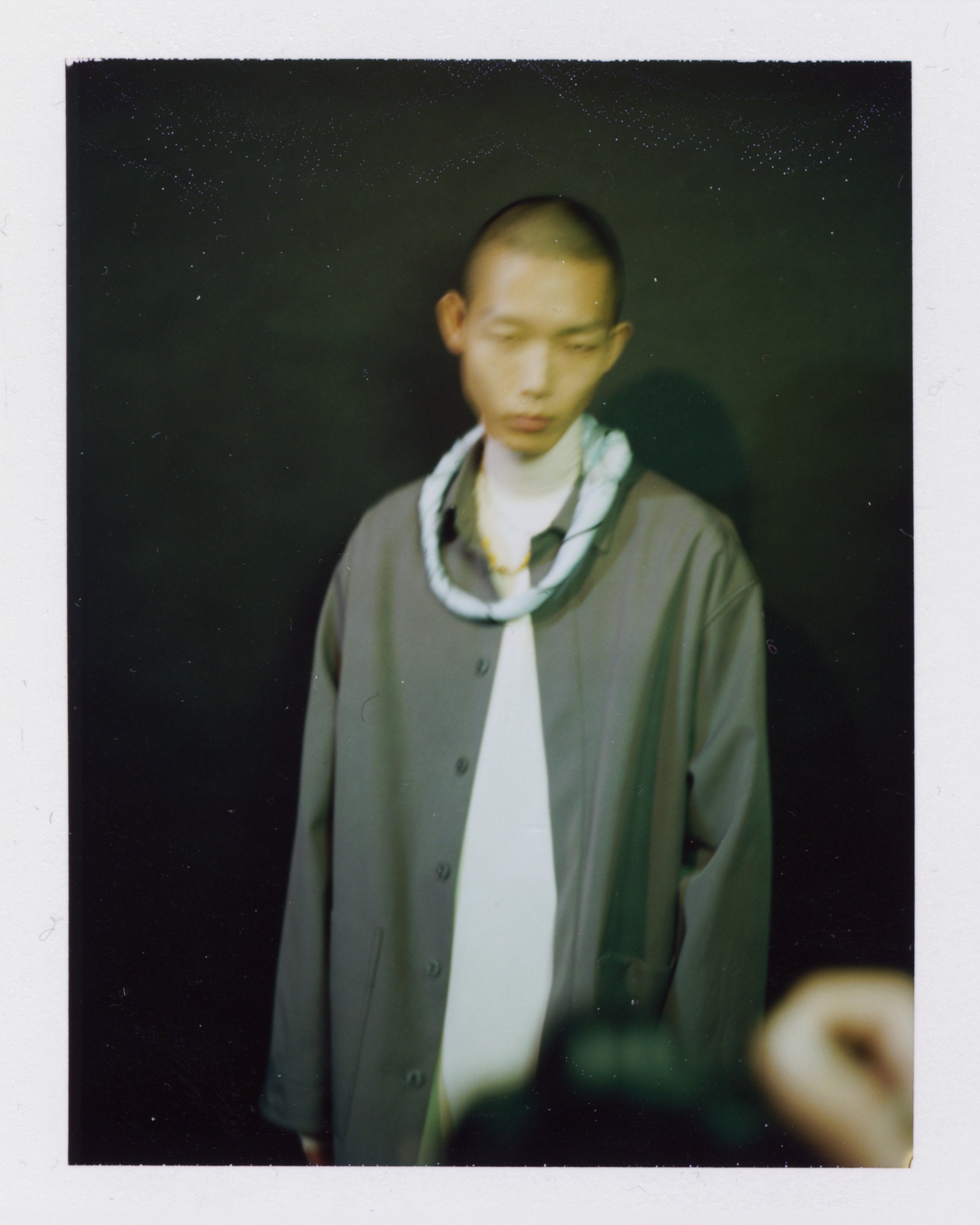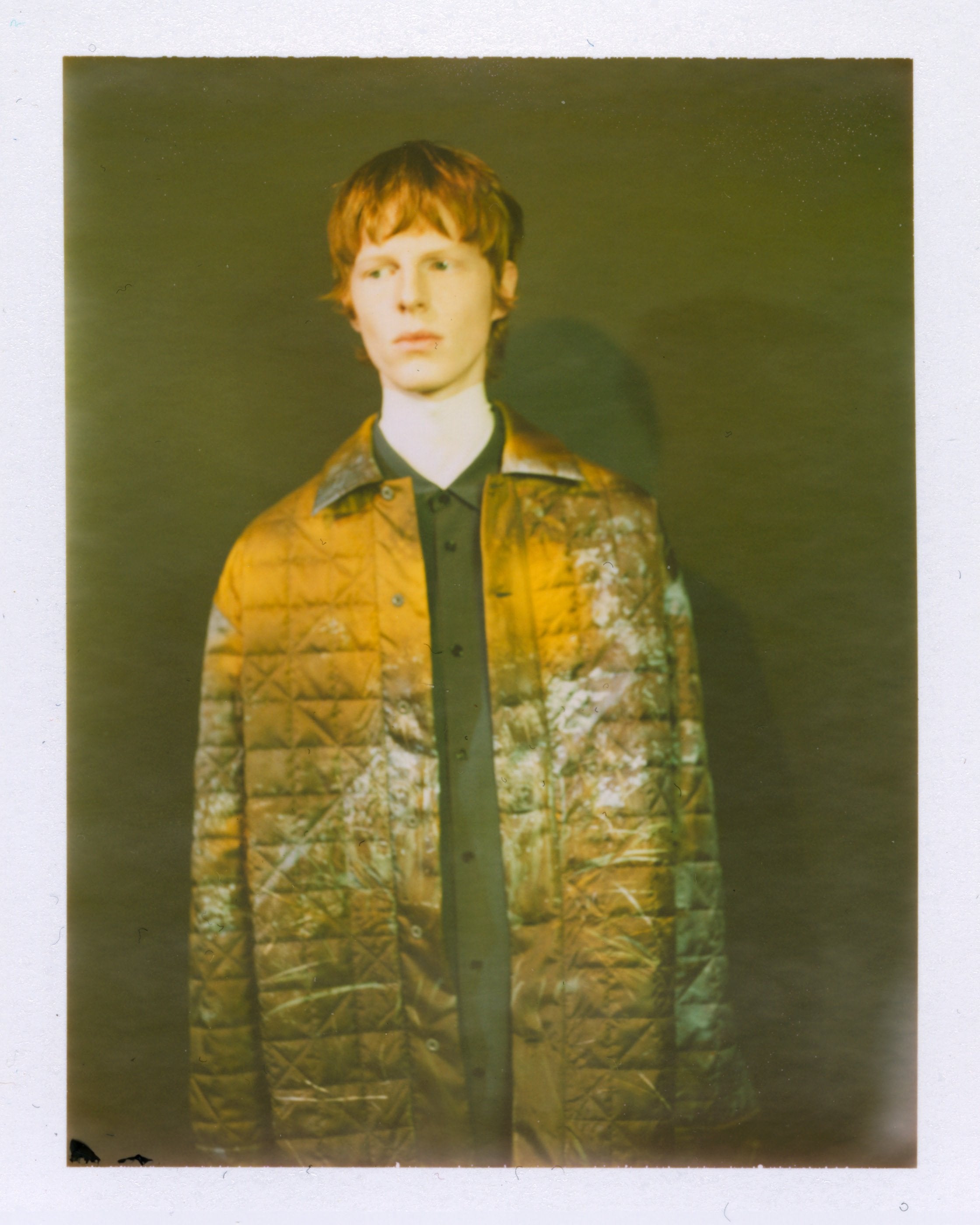 A surgical purity presents itself through the use of latex detailing and a color palette that is comprised of powder greys, greiges, clinical greens and blues, and flesh. Yarn-dyed checks are developed in various scales and layered together, most notably as lycra first layer pieces and light, voluminous double-faced overcoats and tailored jackets. Matthew Barney's Cremaster series has a present influence.

Footwear grounds the collection. The opening sneaker silhouette, designed by OAMC and specifically developed and engineered by adidas Originals, takes cues from the Pacific Northwest climbing culture as well as the purity of medical materials. Also developed by adidas Originals is a tactical boot featuring a wrapped lacing closure over a soft upper, reminiscent of elementary northern boot design. ADIDAS X OAMC
PHOTOGRAPHED BY JURGEN TELLER
FEATURING BLOOD ORANGE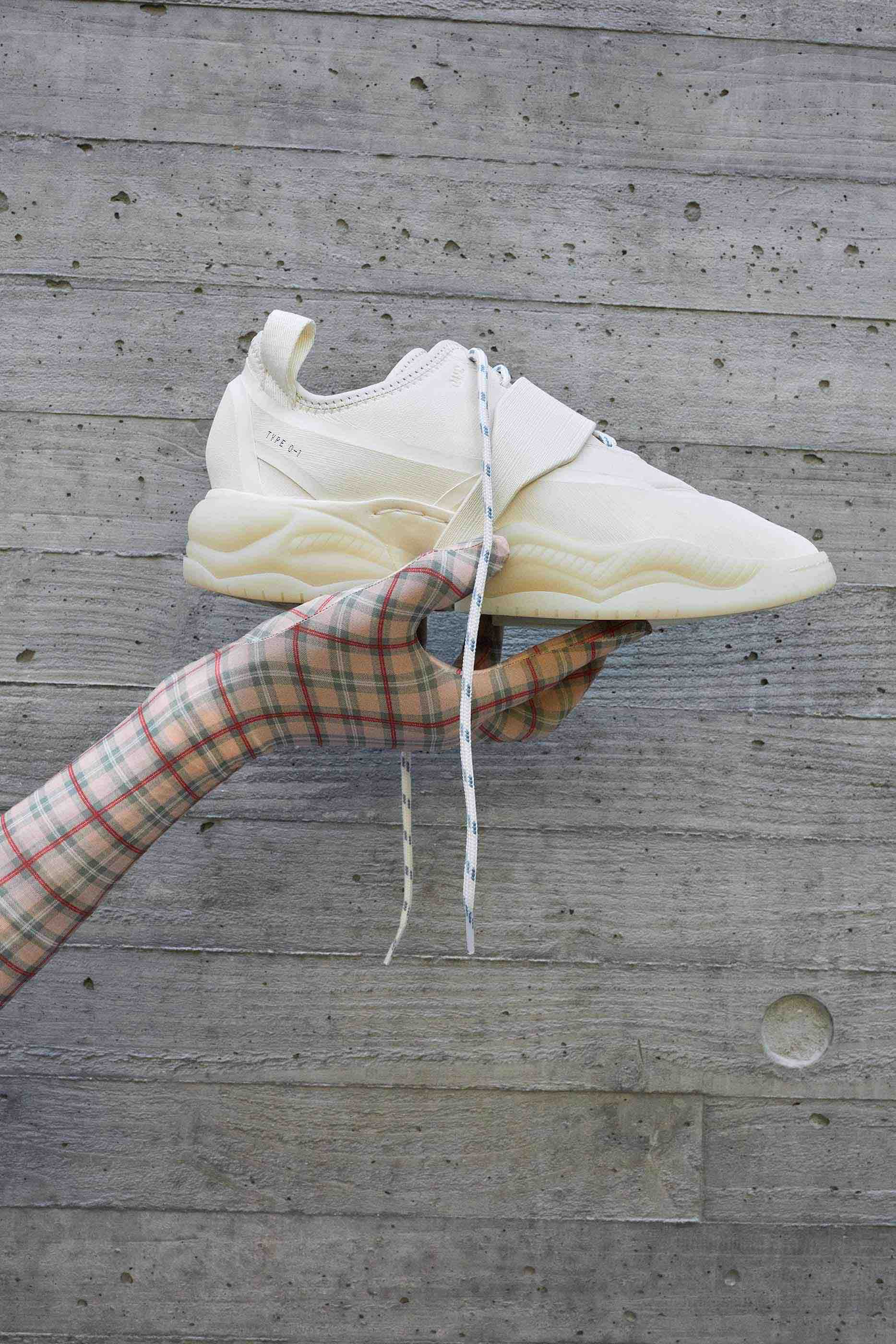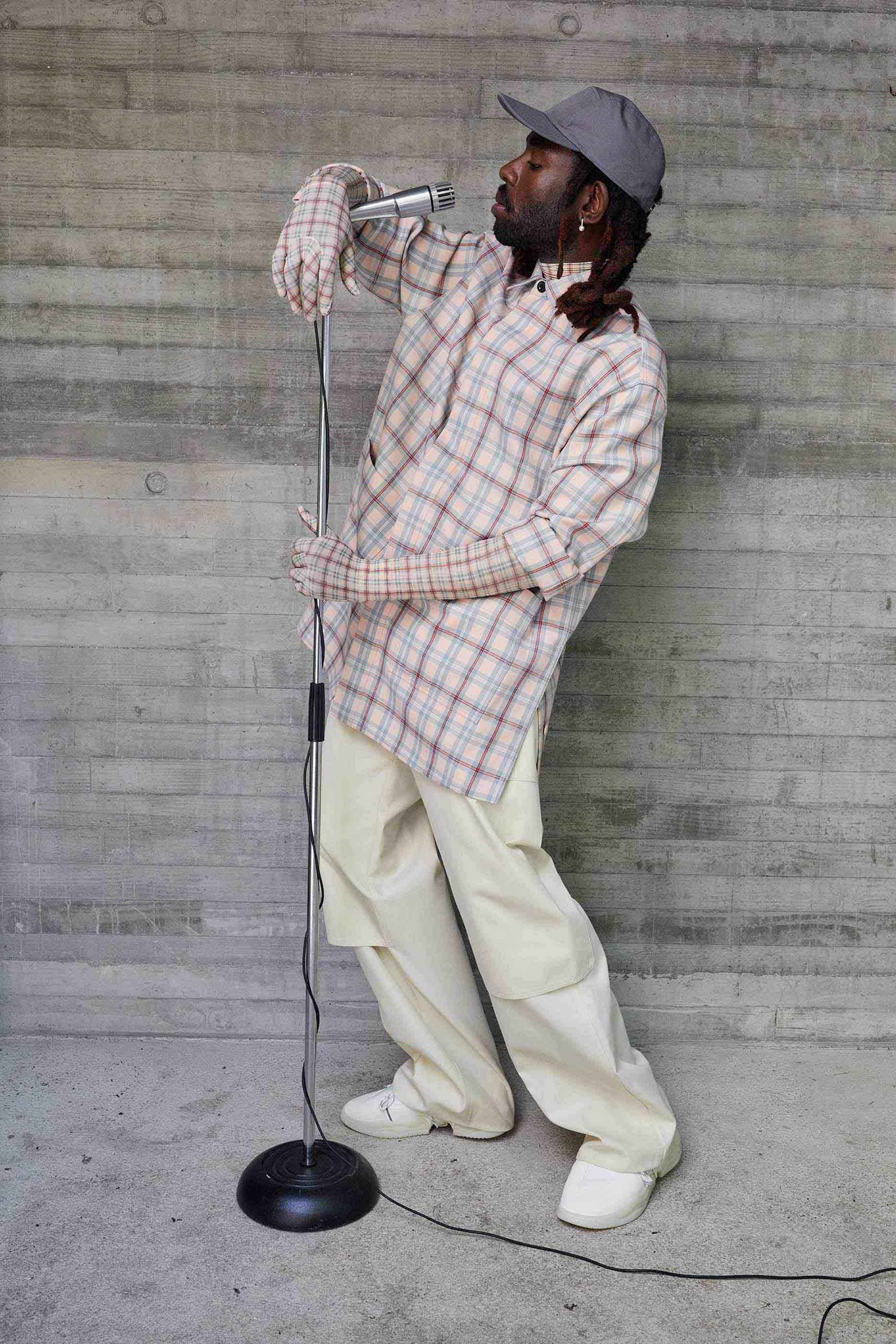 The attitude of the collection is best demonstrated by the exceptional work of Daniel Johnston: the purity and innocence of the line and subject matter, coupled with the aggressive handstyle and anti-conformist messages. Mr. Johnston is an artist in the truest sense of the word, and OAMC will work with his Hi, How Are You? Project charity organization, which contributes towards fighting mental health issues by funding and creating thoughtful media content, projects, and events.