Spring Summer 2023
Our Apt Mental Climb
The study of form within functional Alpine garments was the departure for the OAMC Spring - Summer 2023 collection. Spending vast amounts of time outdoors, in the mountains, by the ocean, the evidence that geometry and beauty within the natural landscape draws a parallel with the functional garments, accessories, and footwear that assist the exploration of these places becomes apparent. From voluminous three-dimensional pockets to sharp, clean shirts and gilets sliced by single diagonal zippers at the collars, the forms are pure, and while they are undoubtedly functional, they offer a strong and unconventional aesthetic point of view. A manipulation of the archetypes of the mountaineering and Alpine wardrobe, but with a modern and practical sensibility.
LOOKBOOK BY VALERIA HERKLOTZ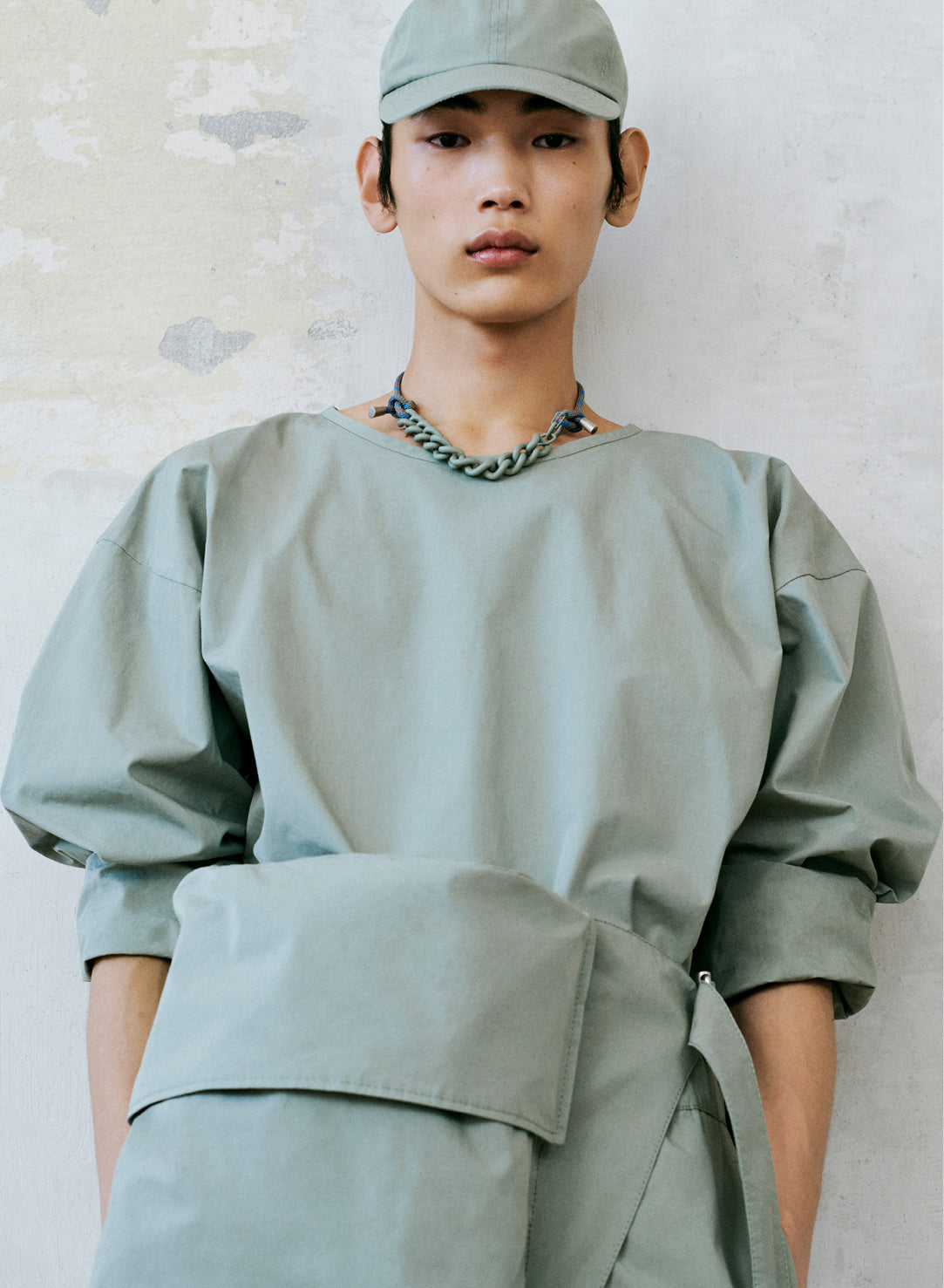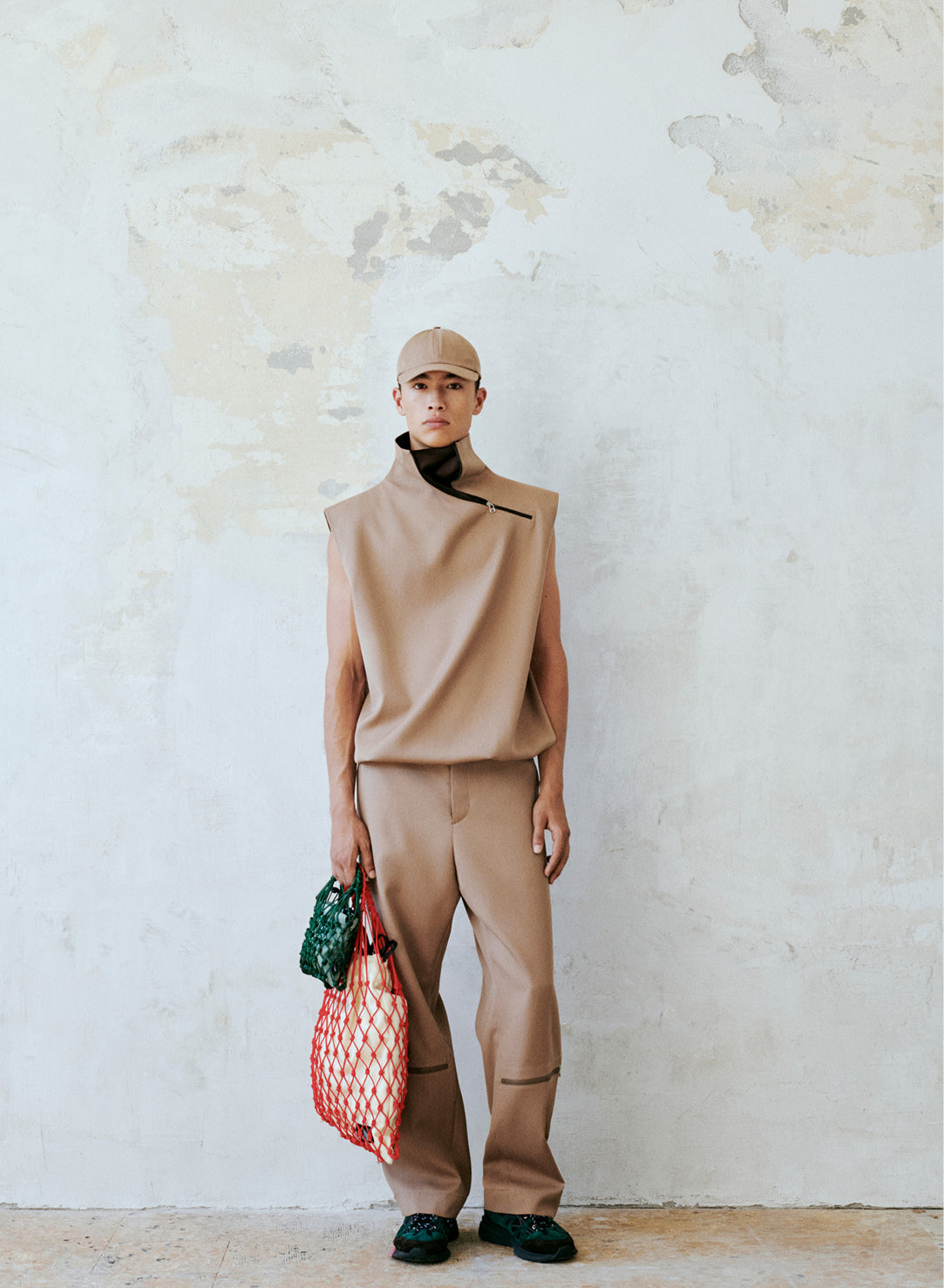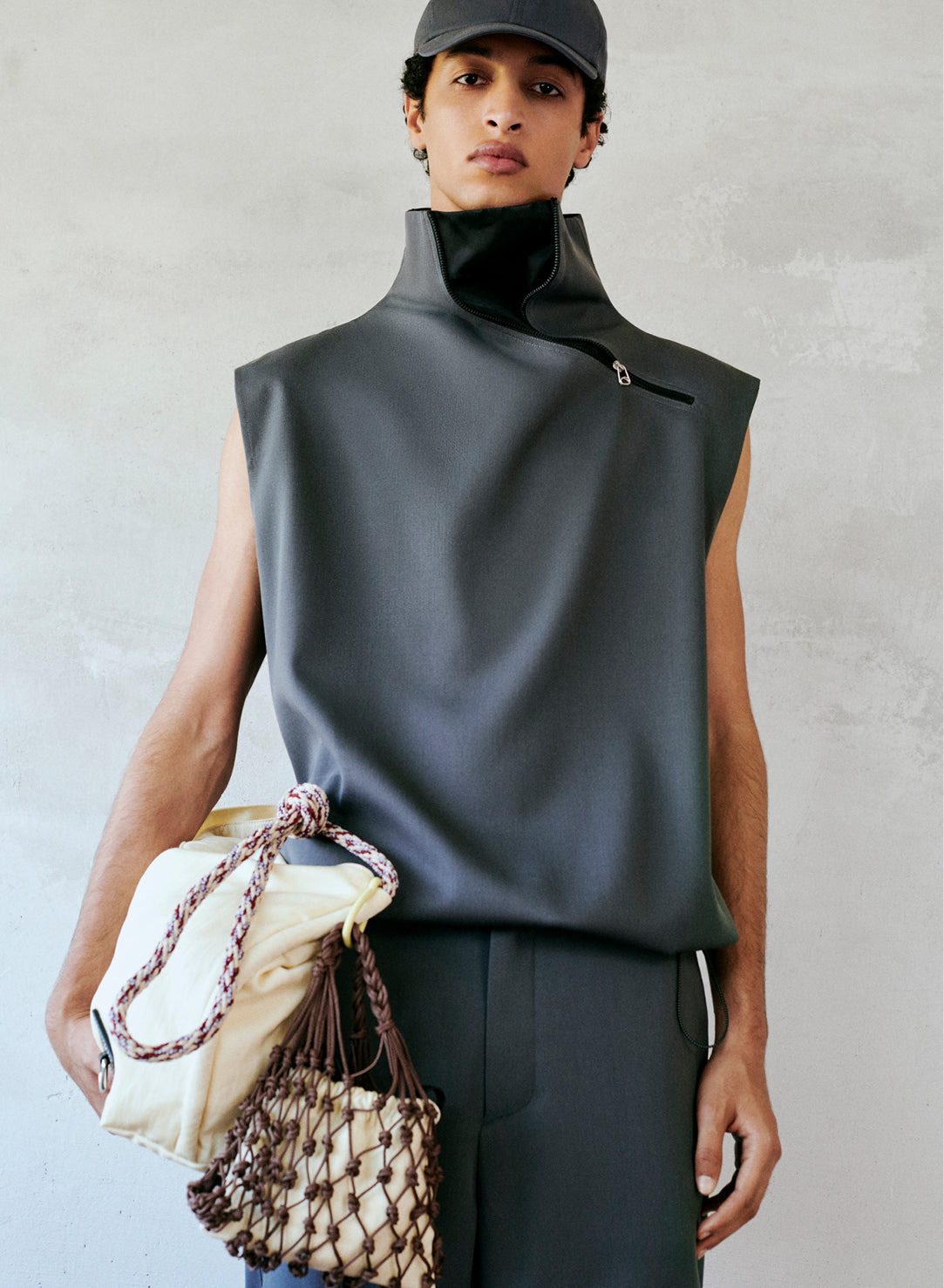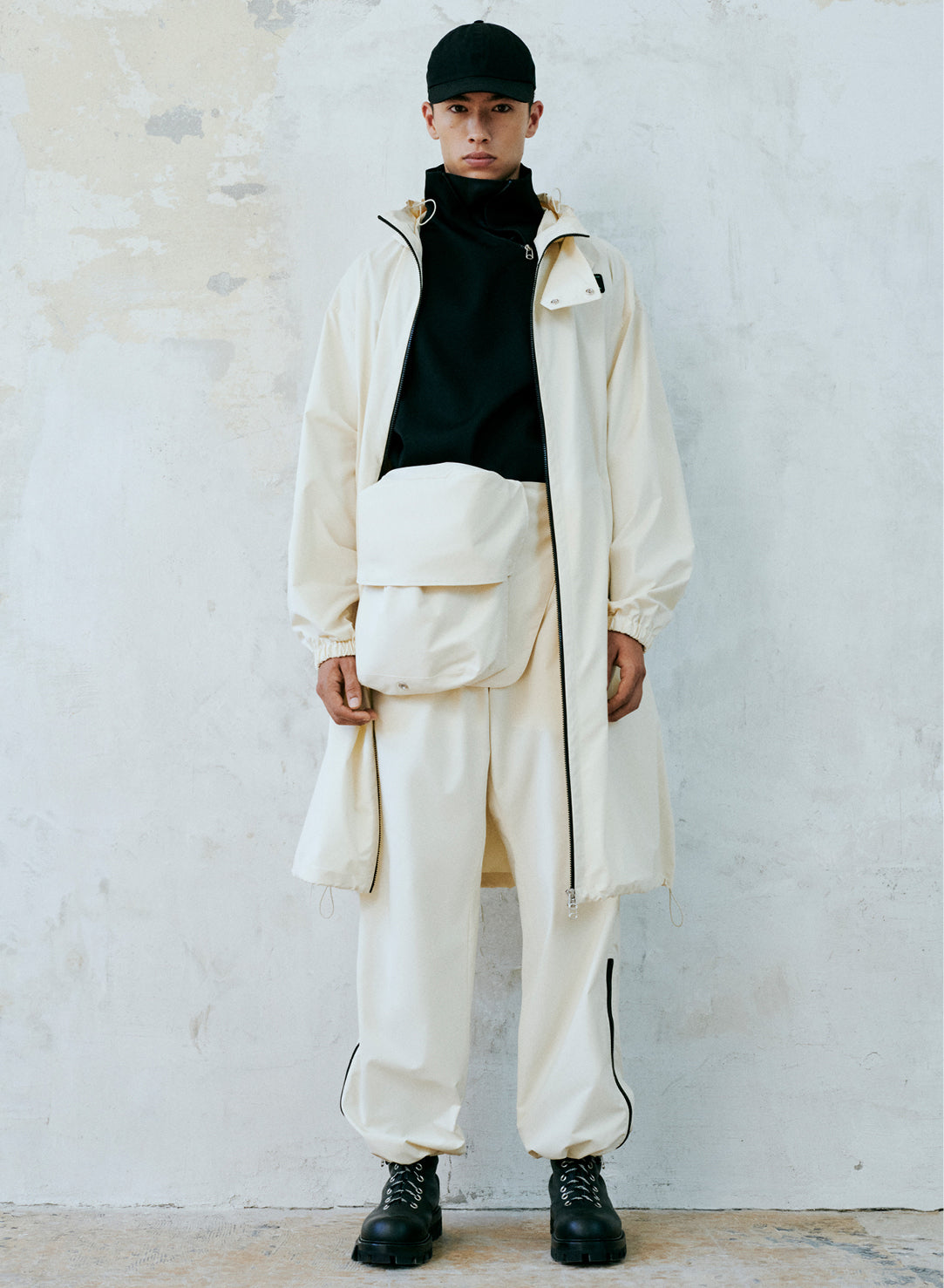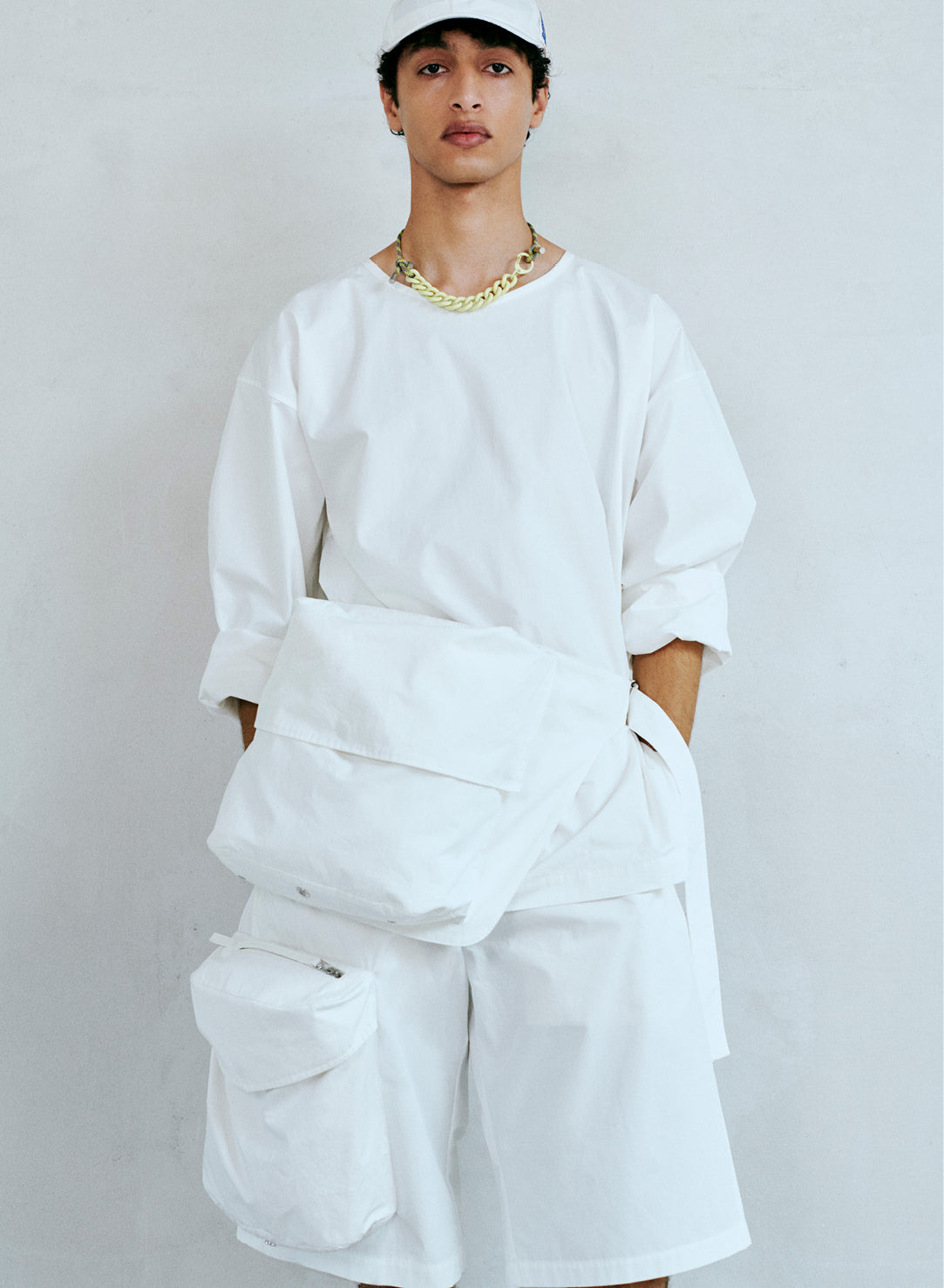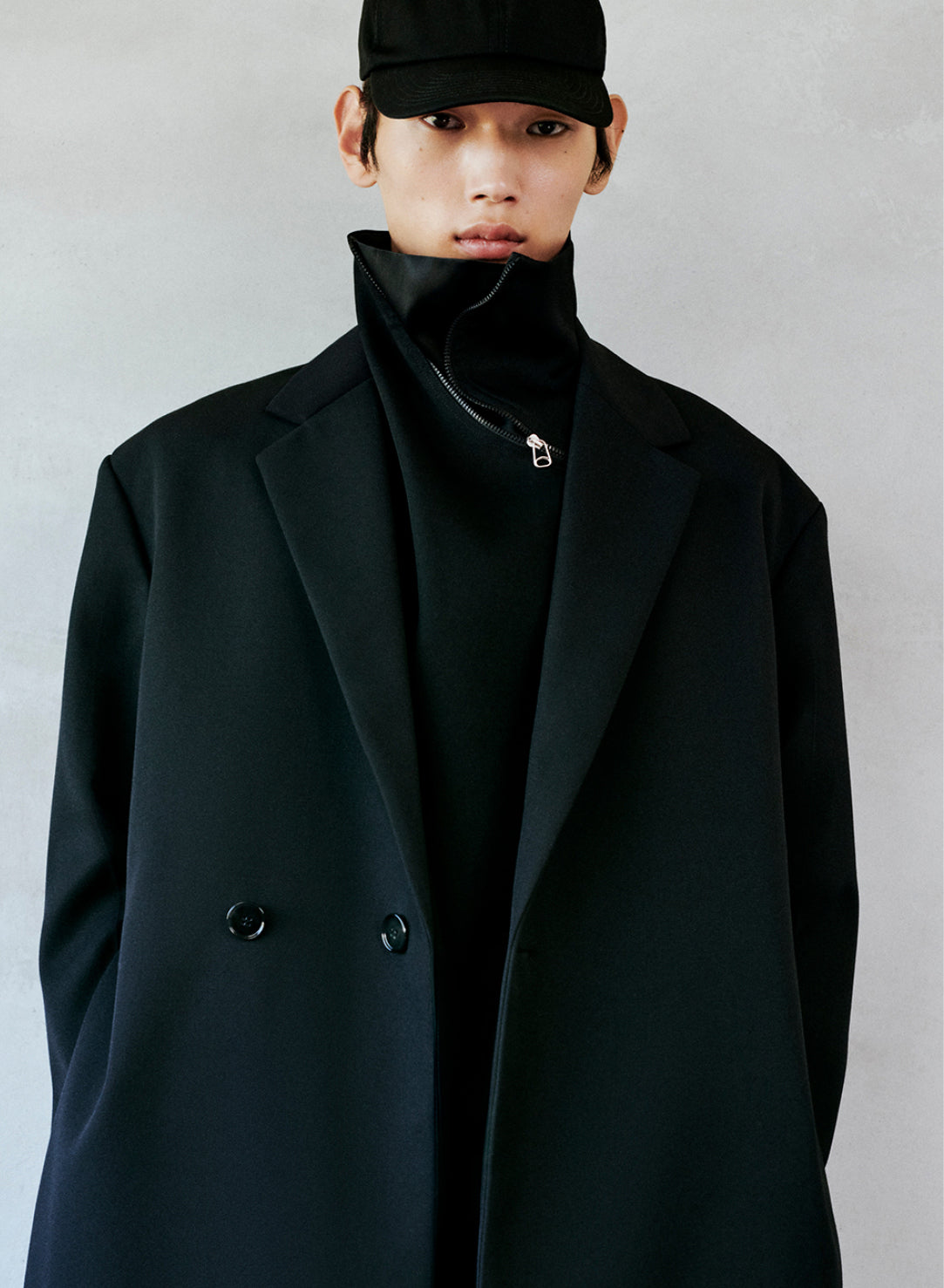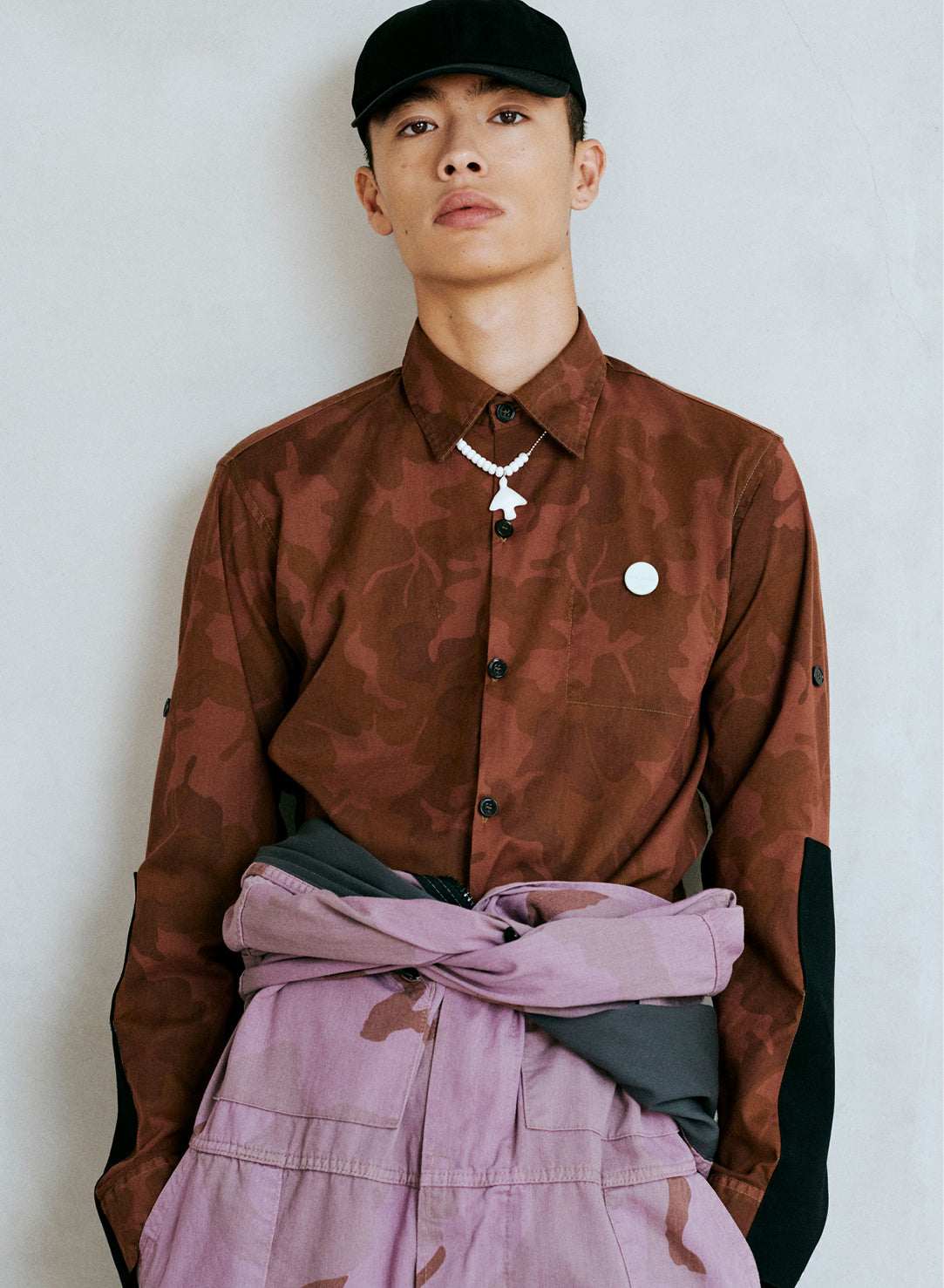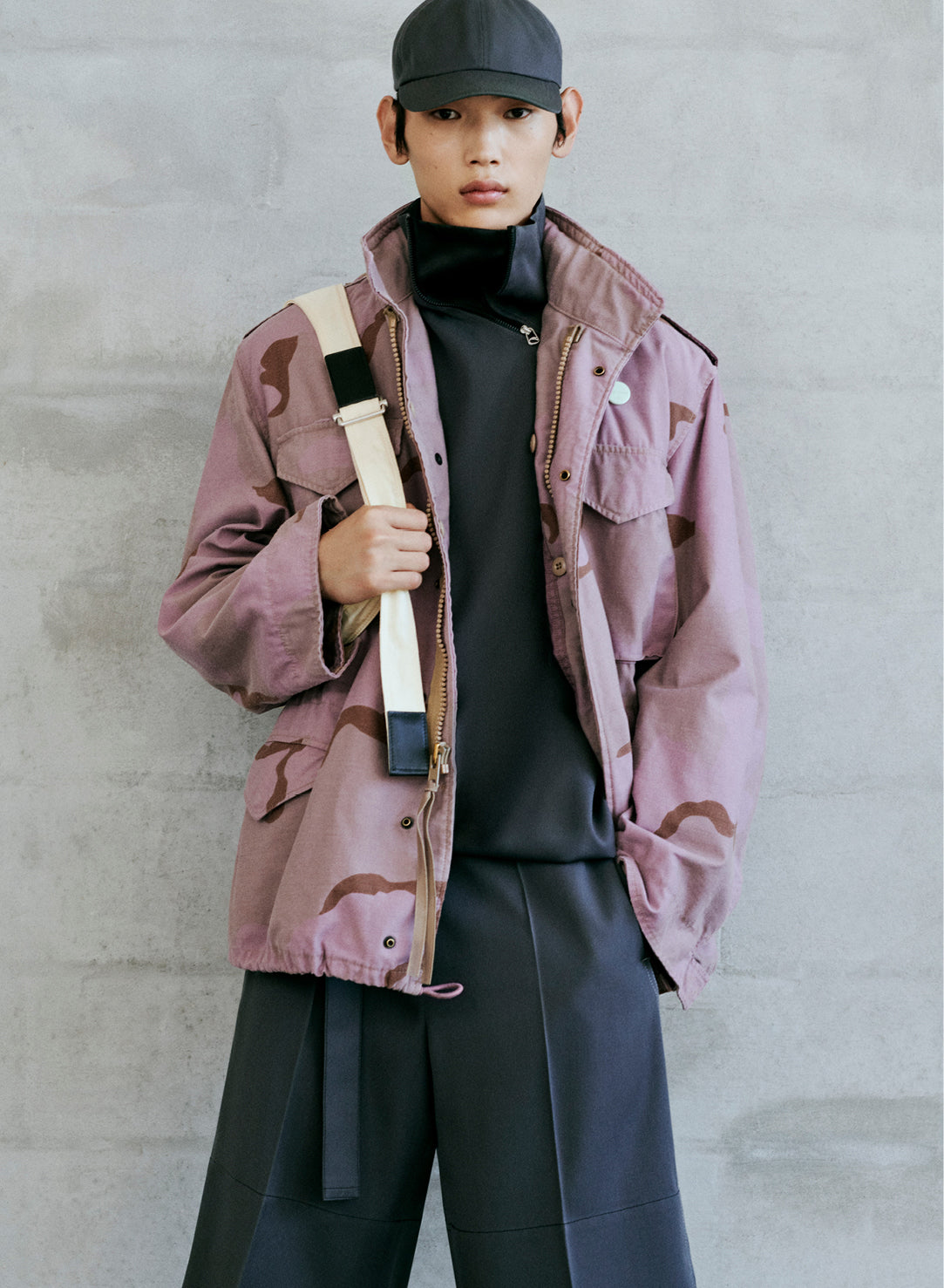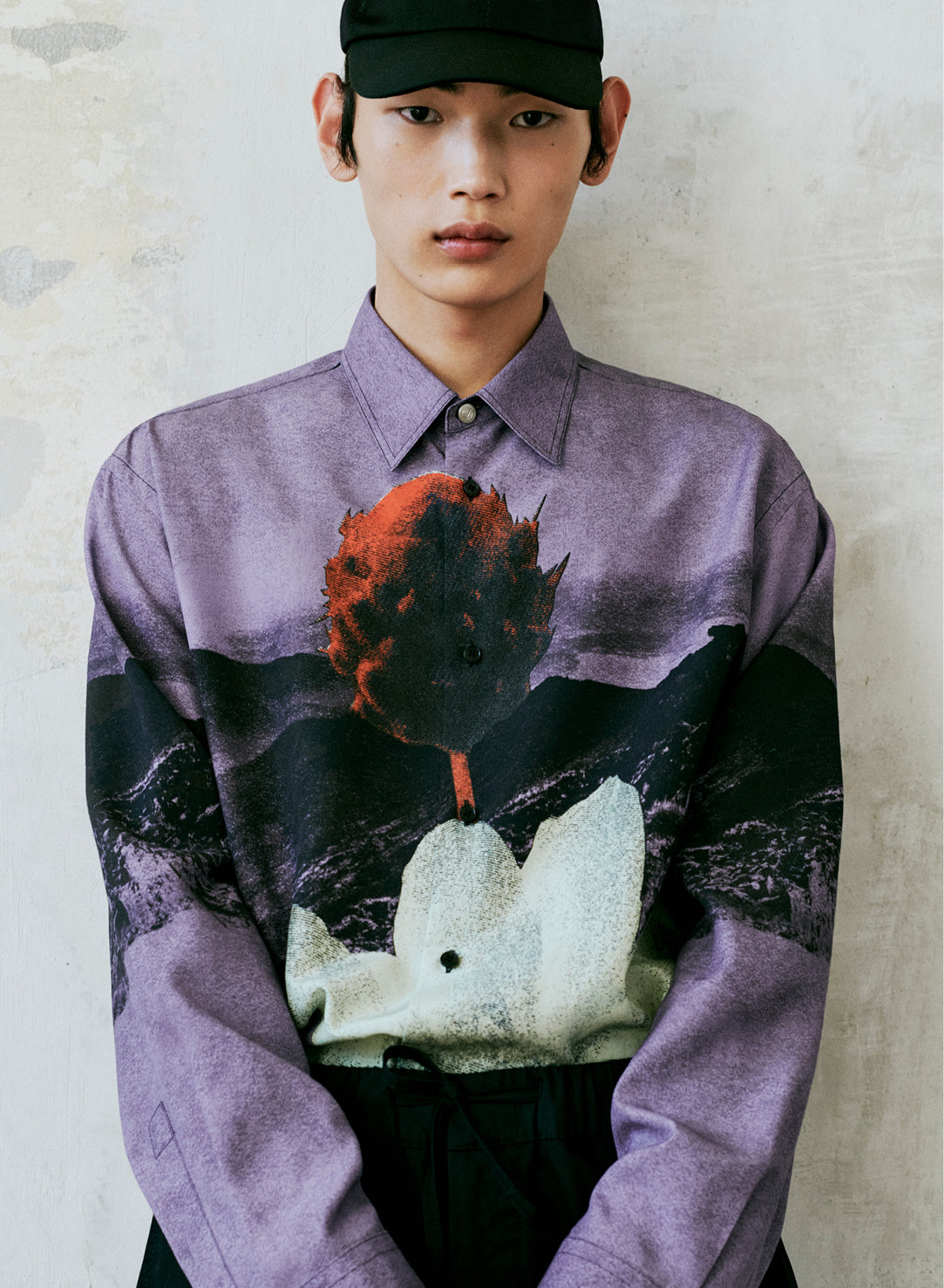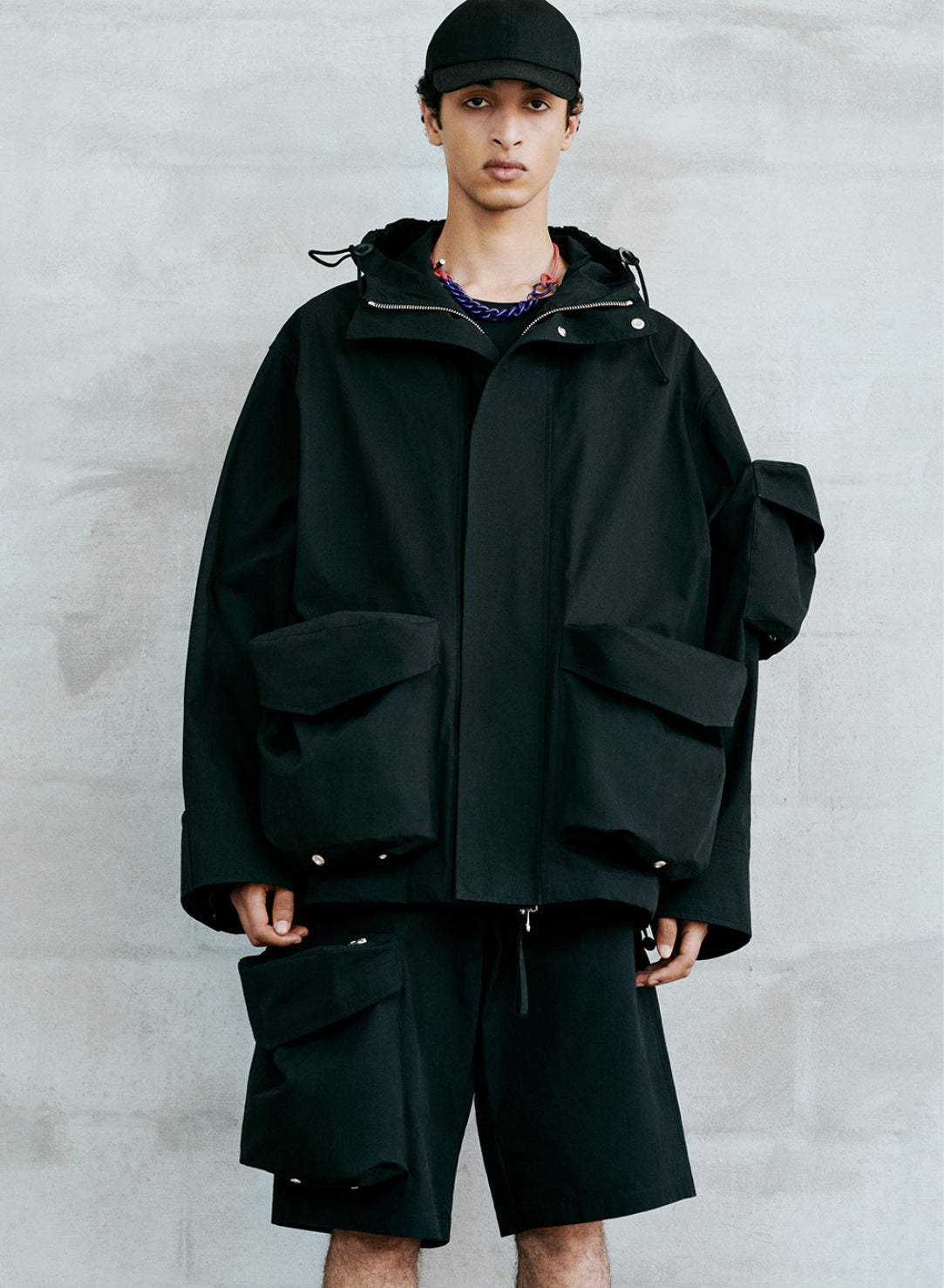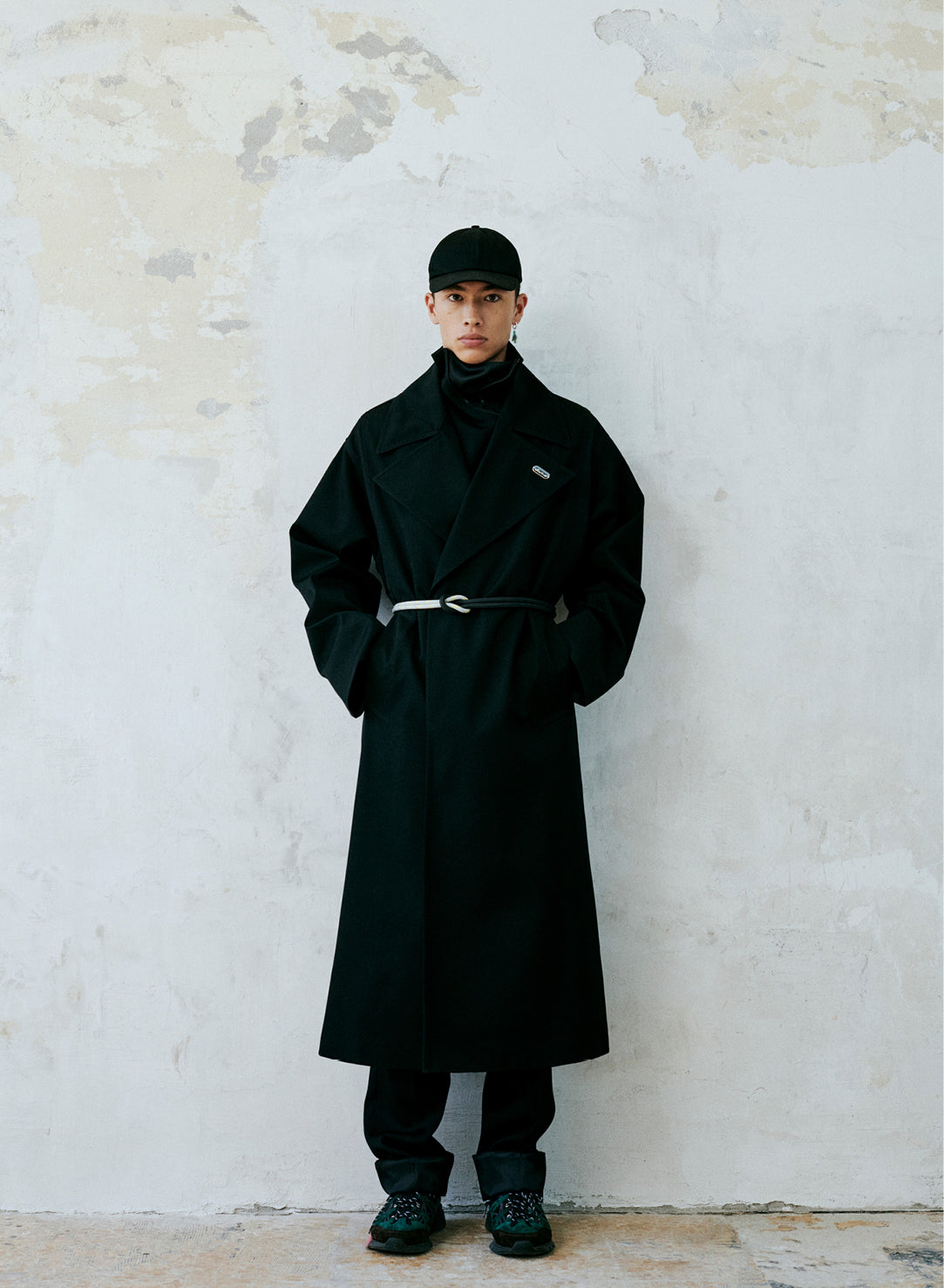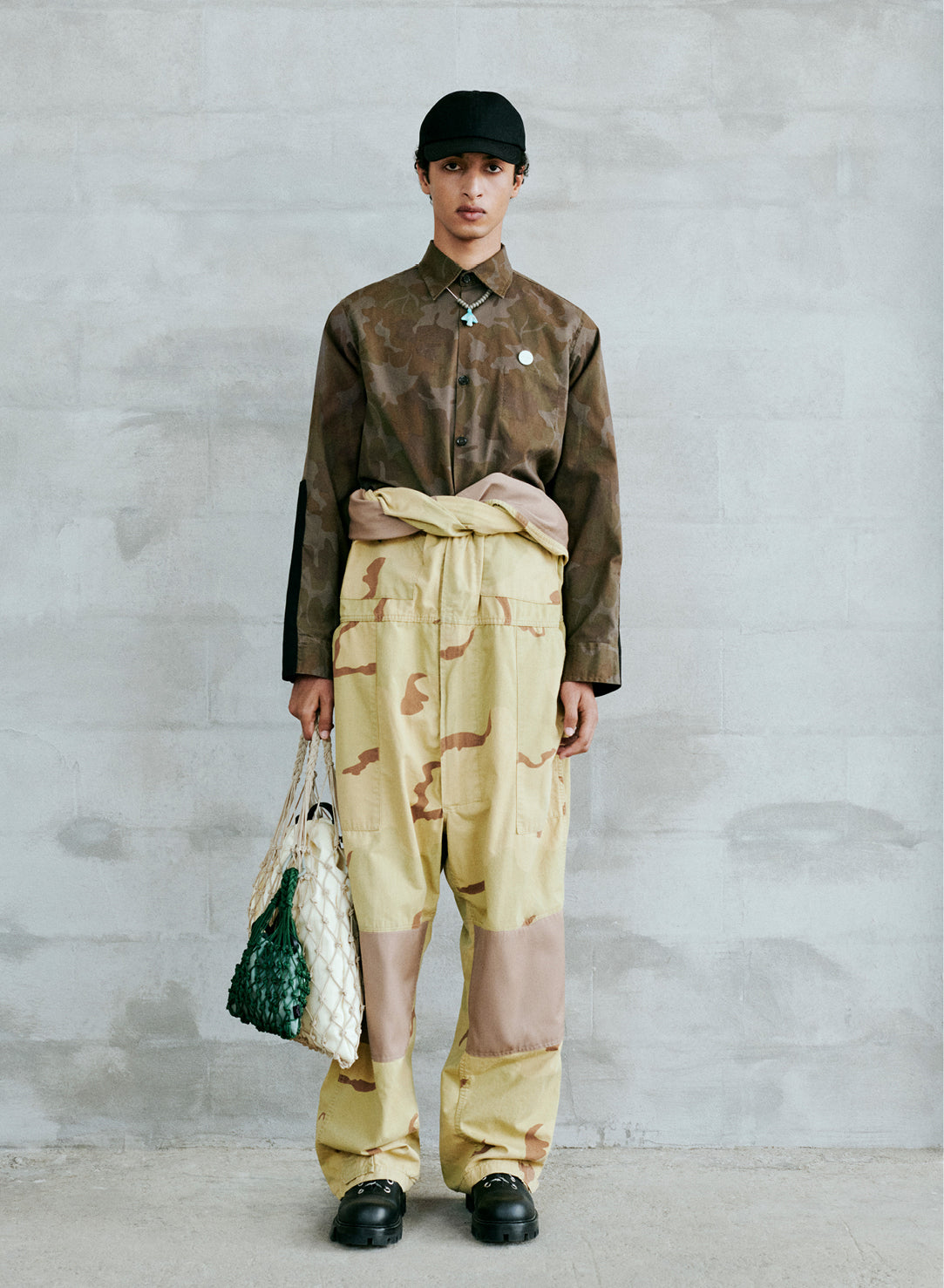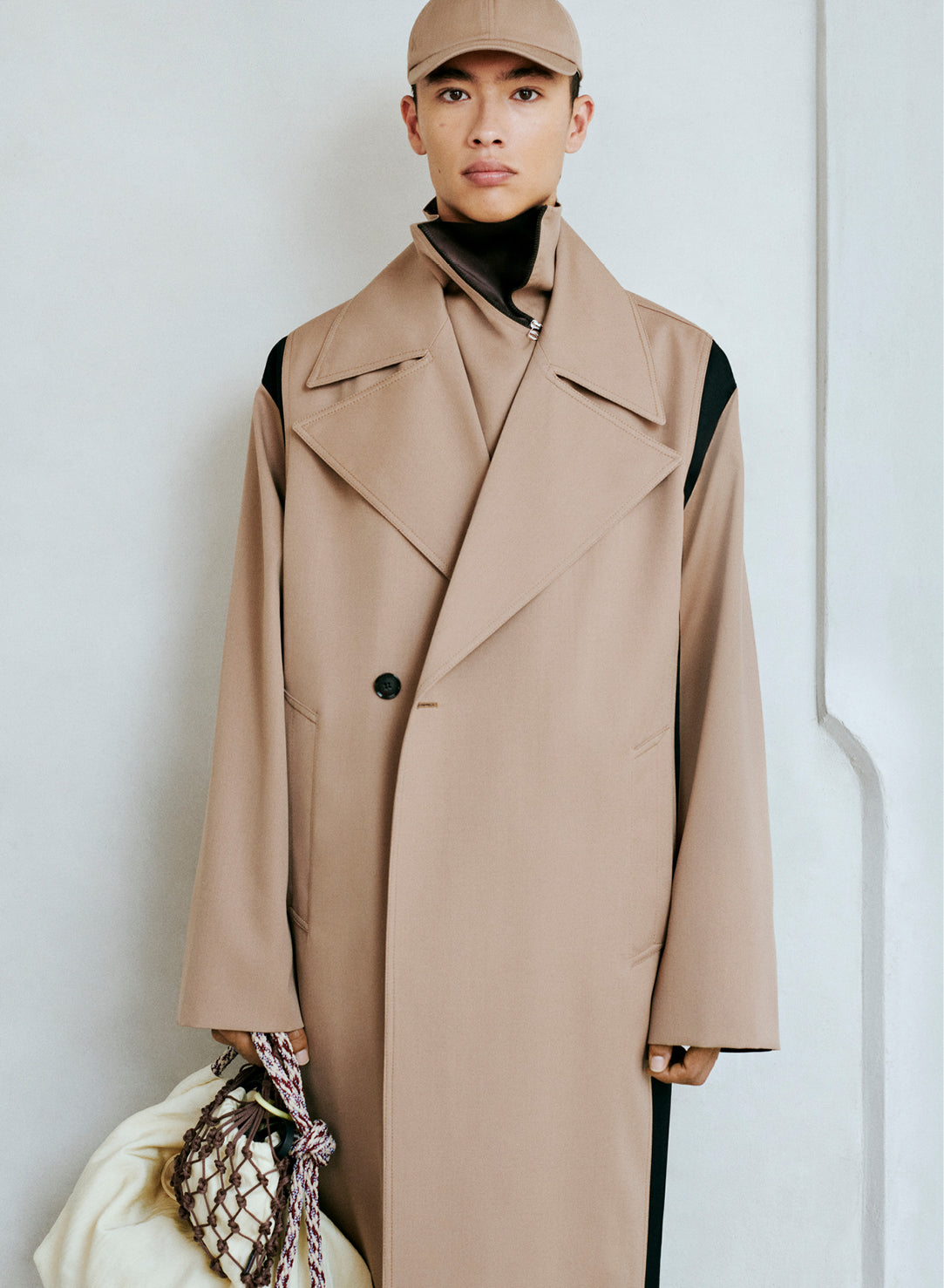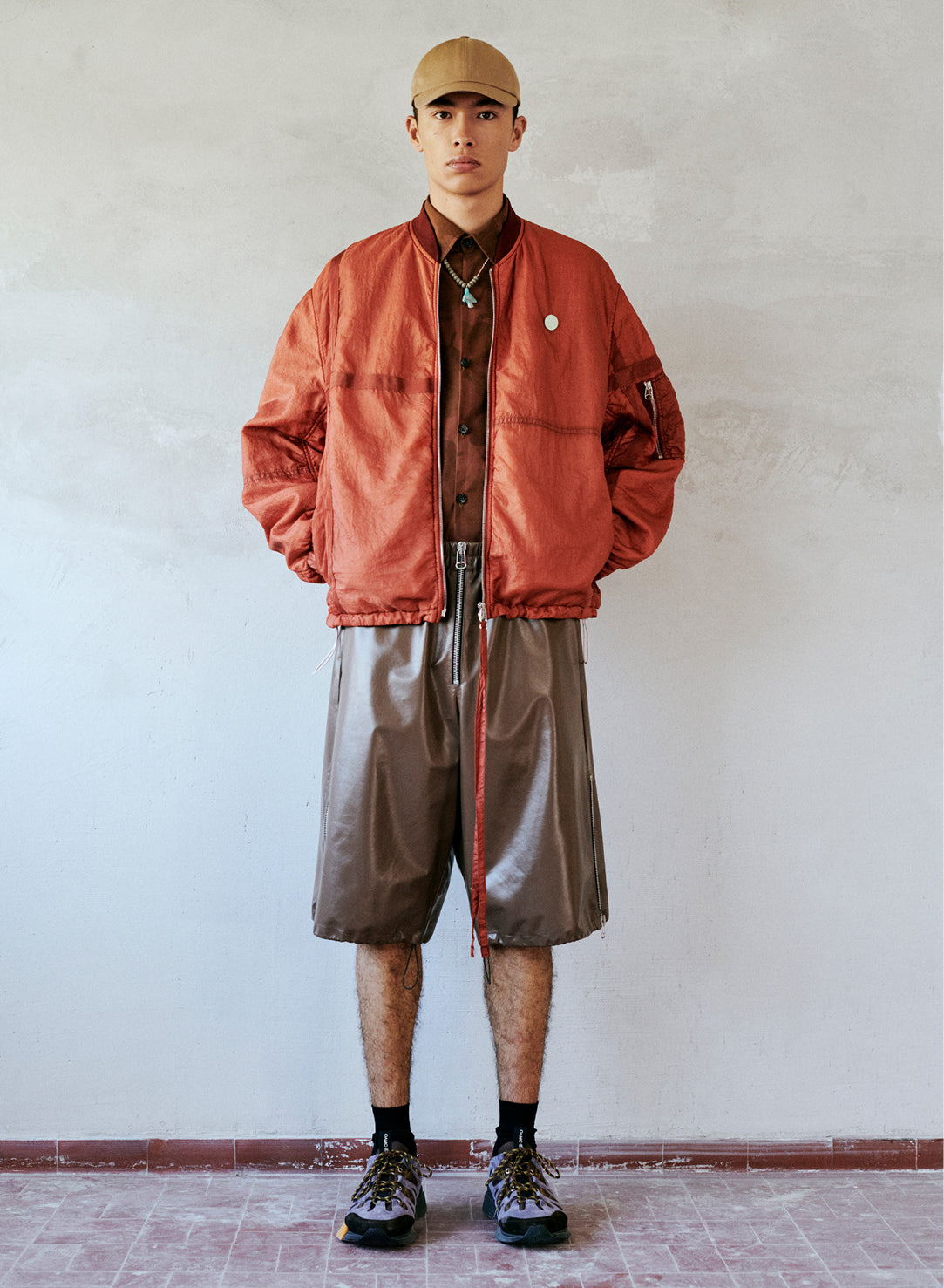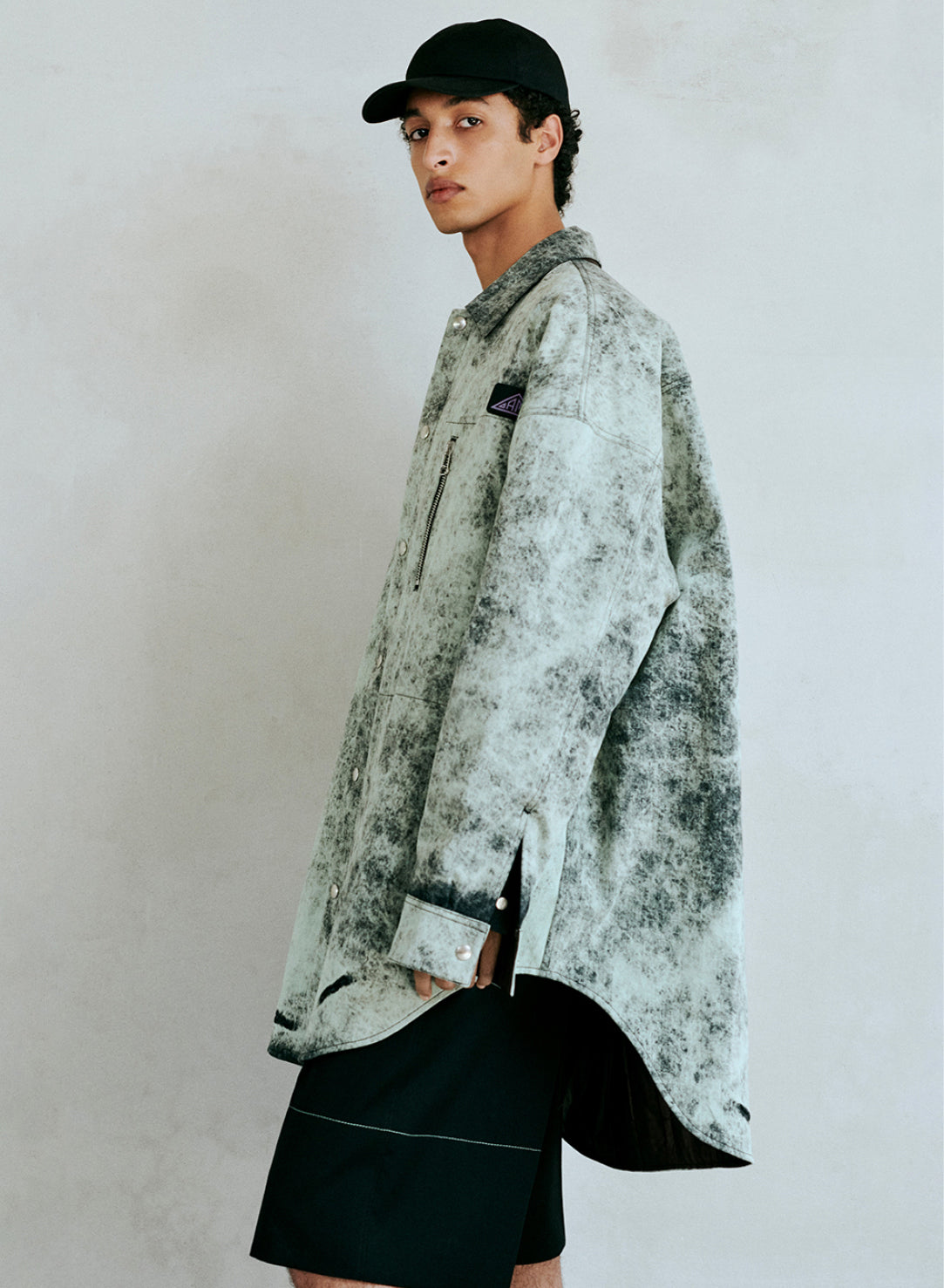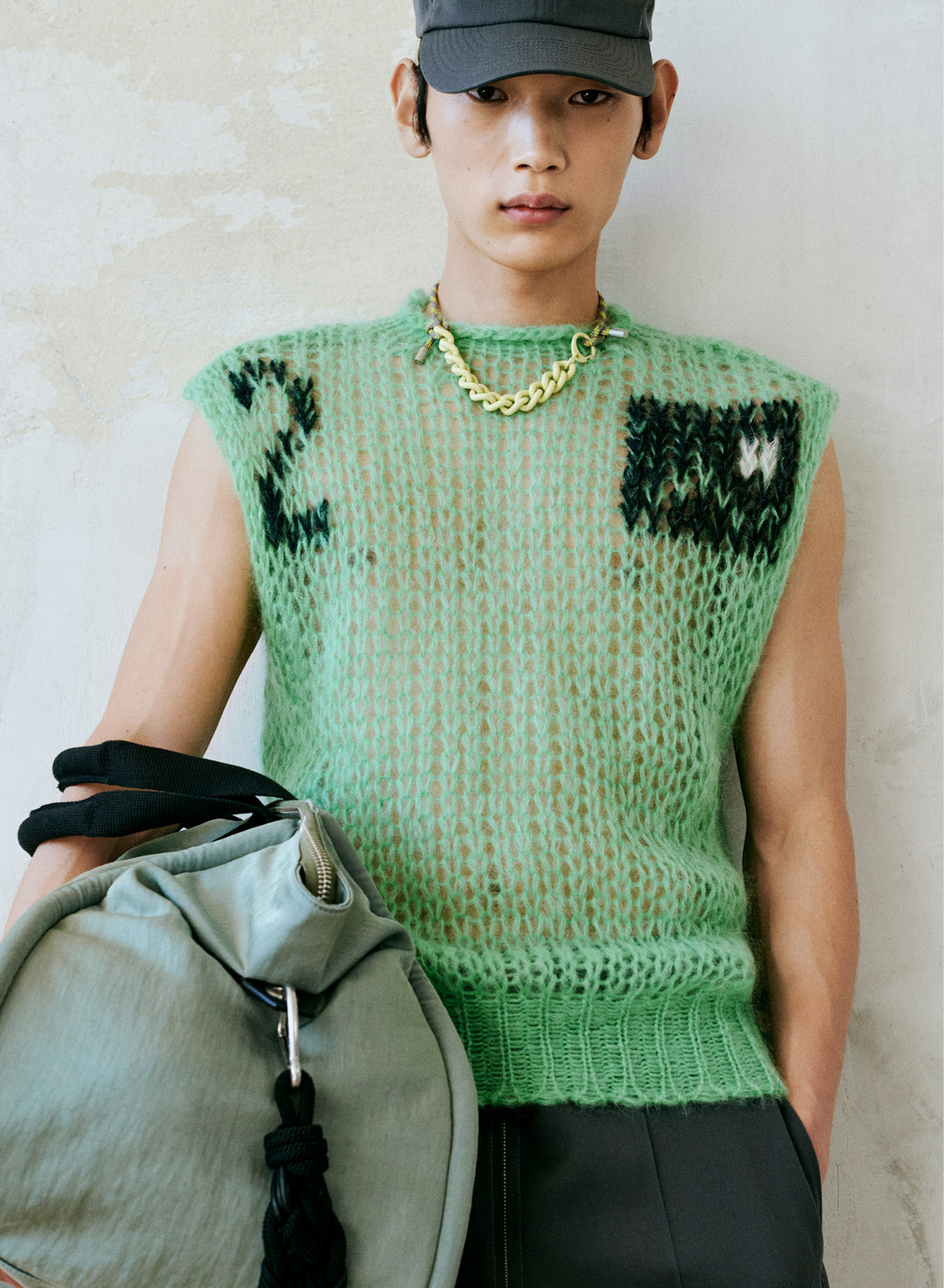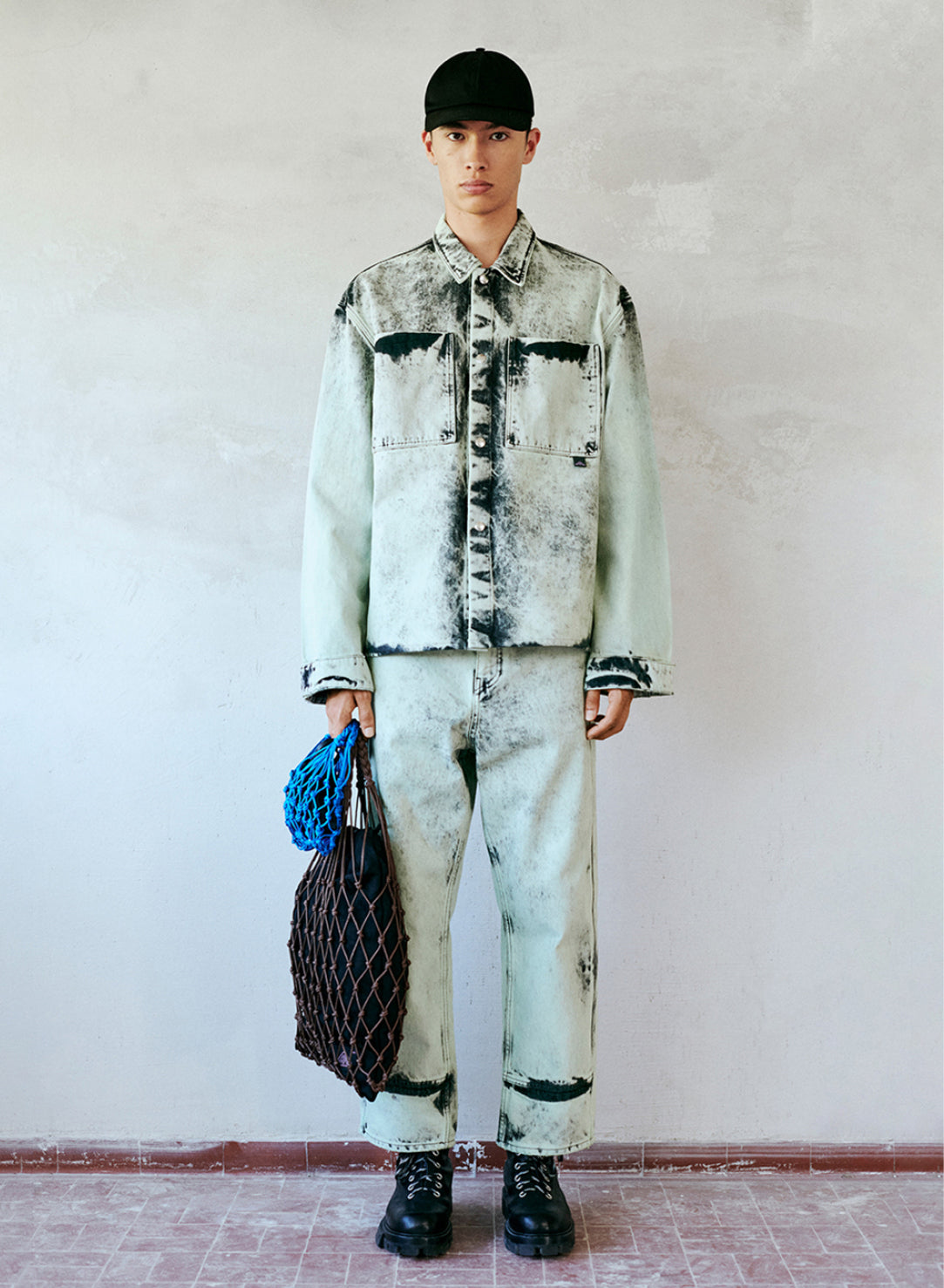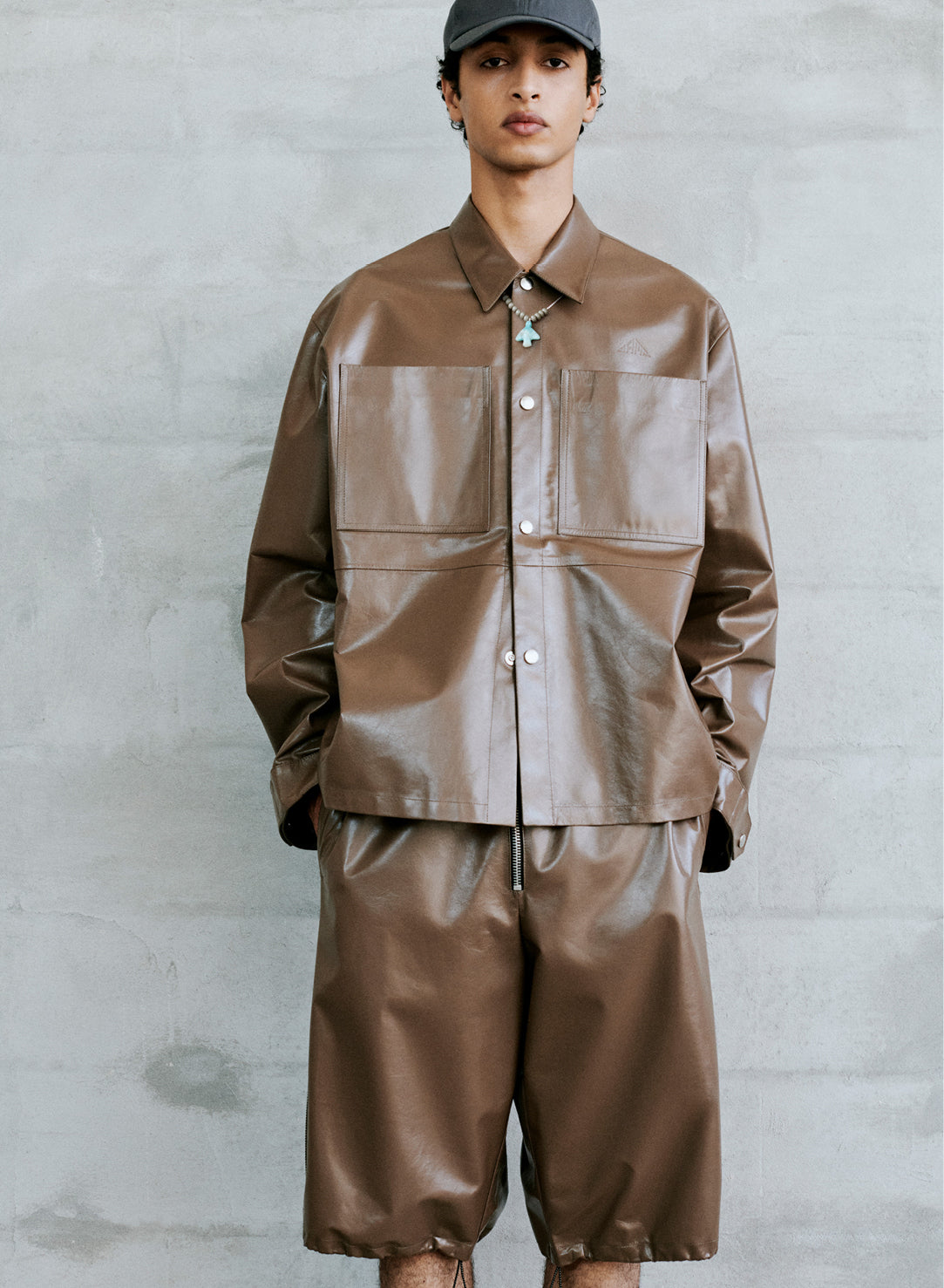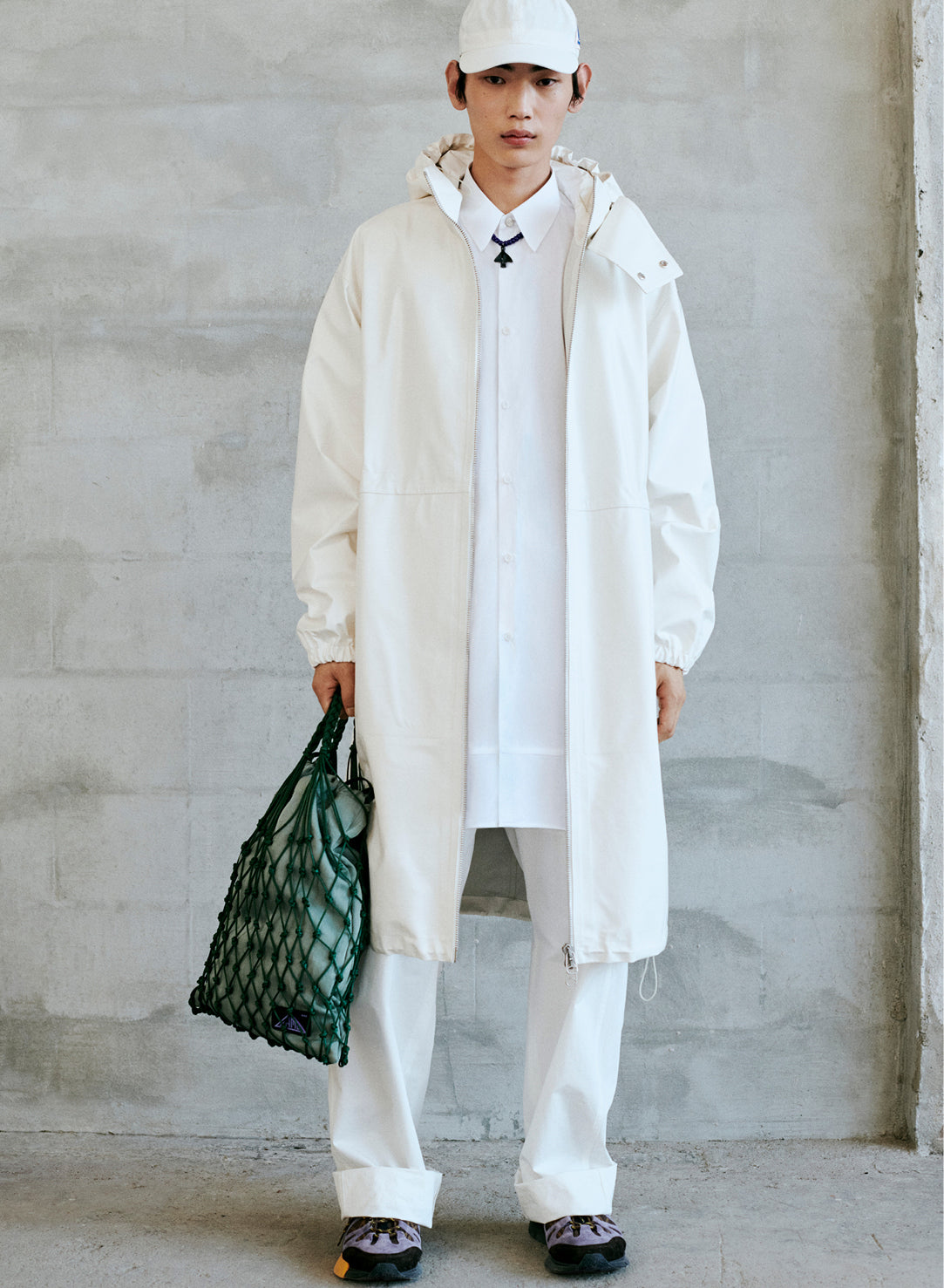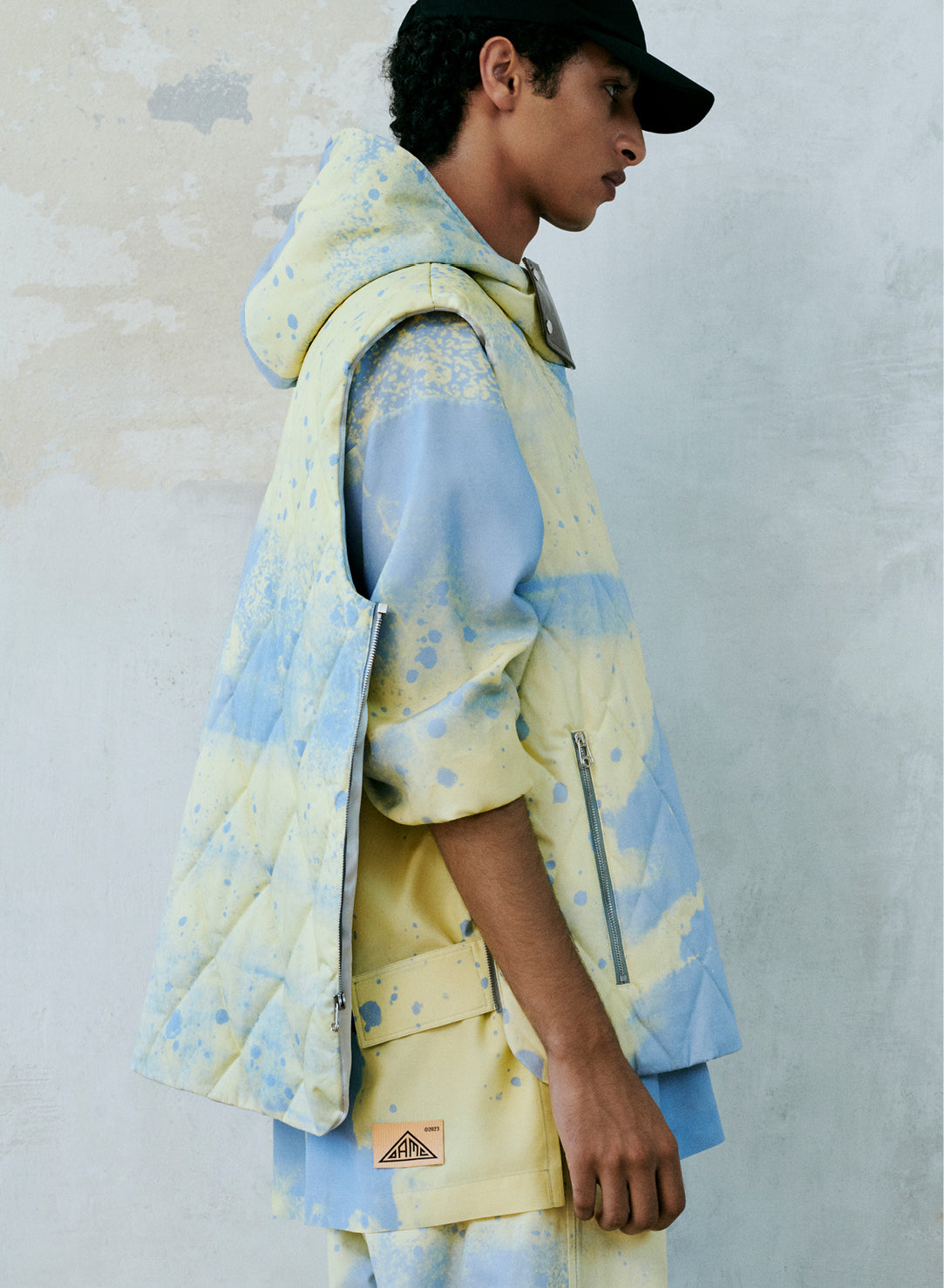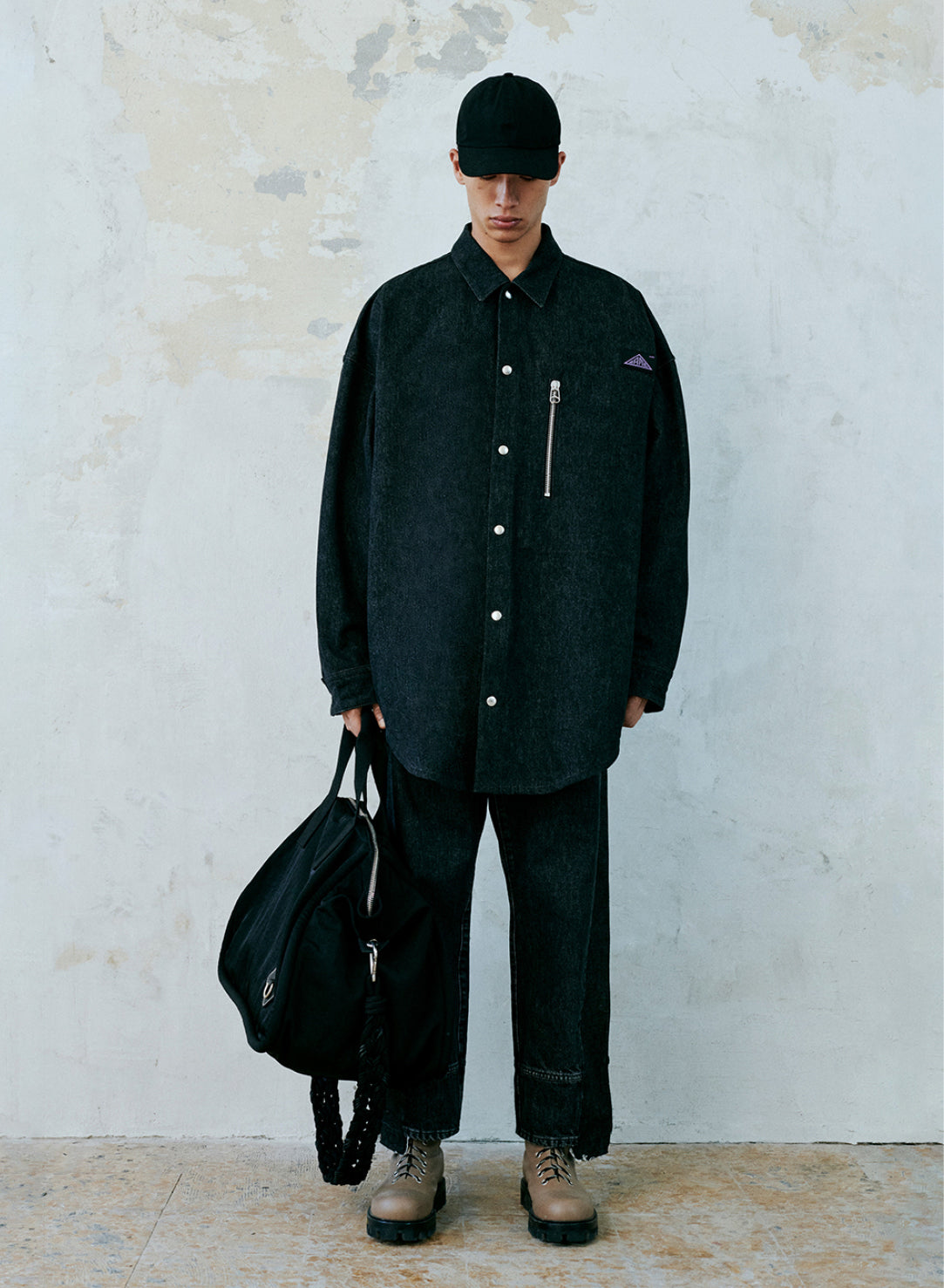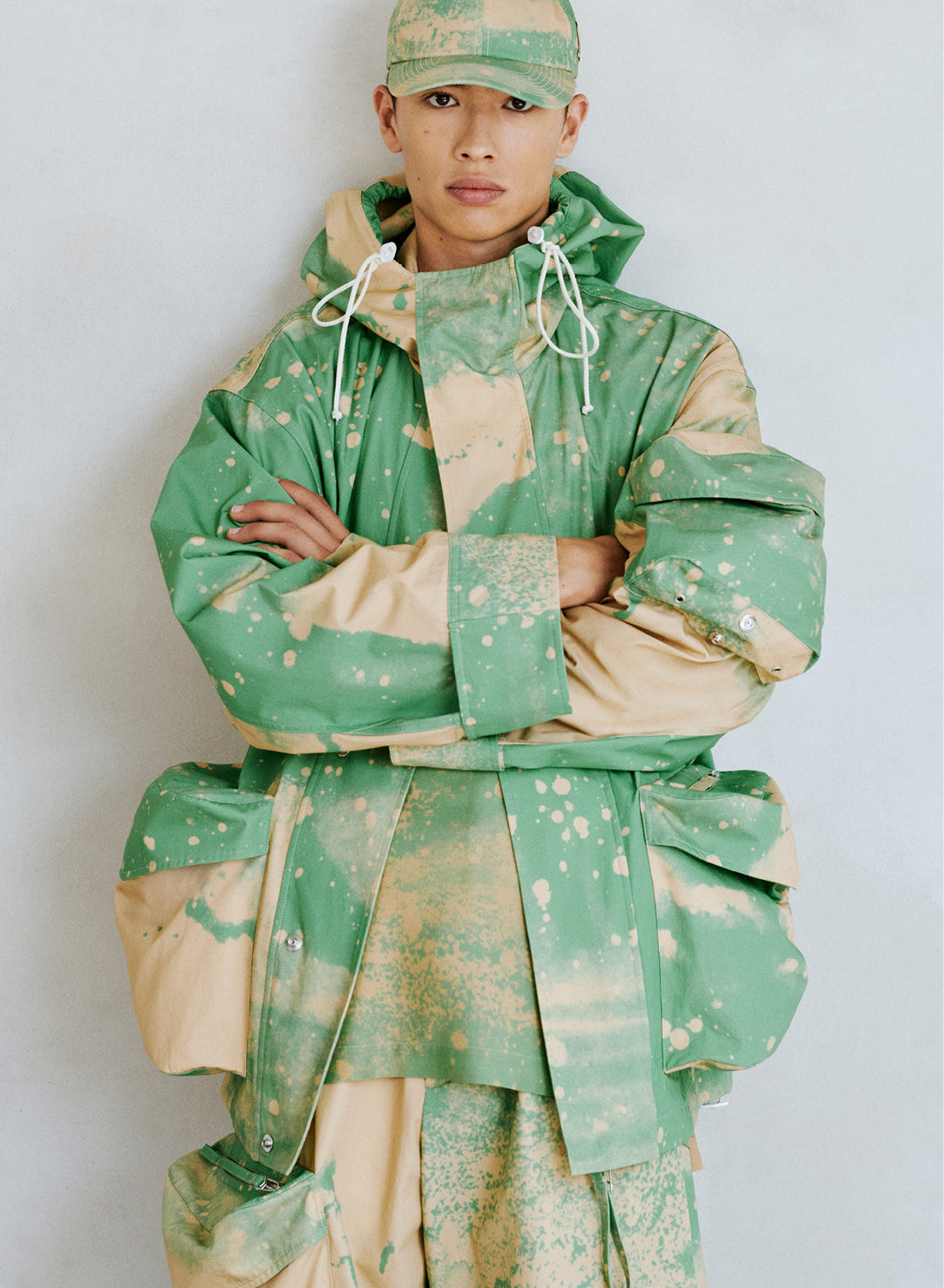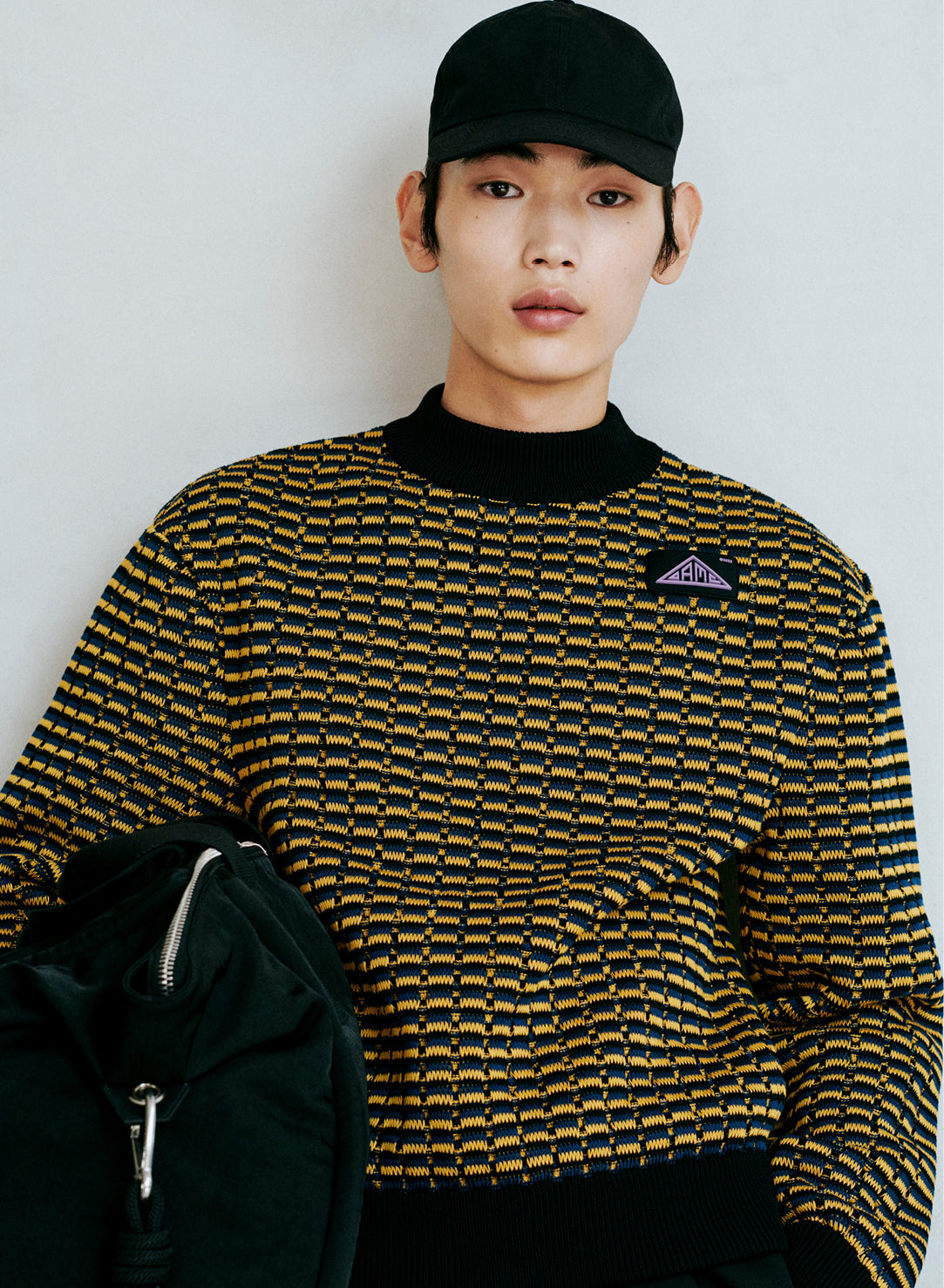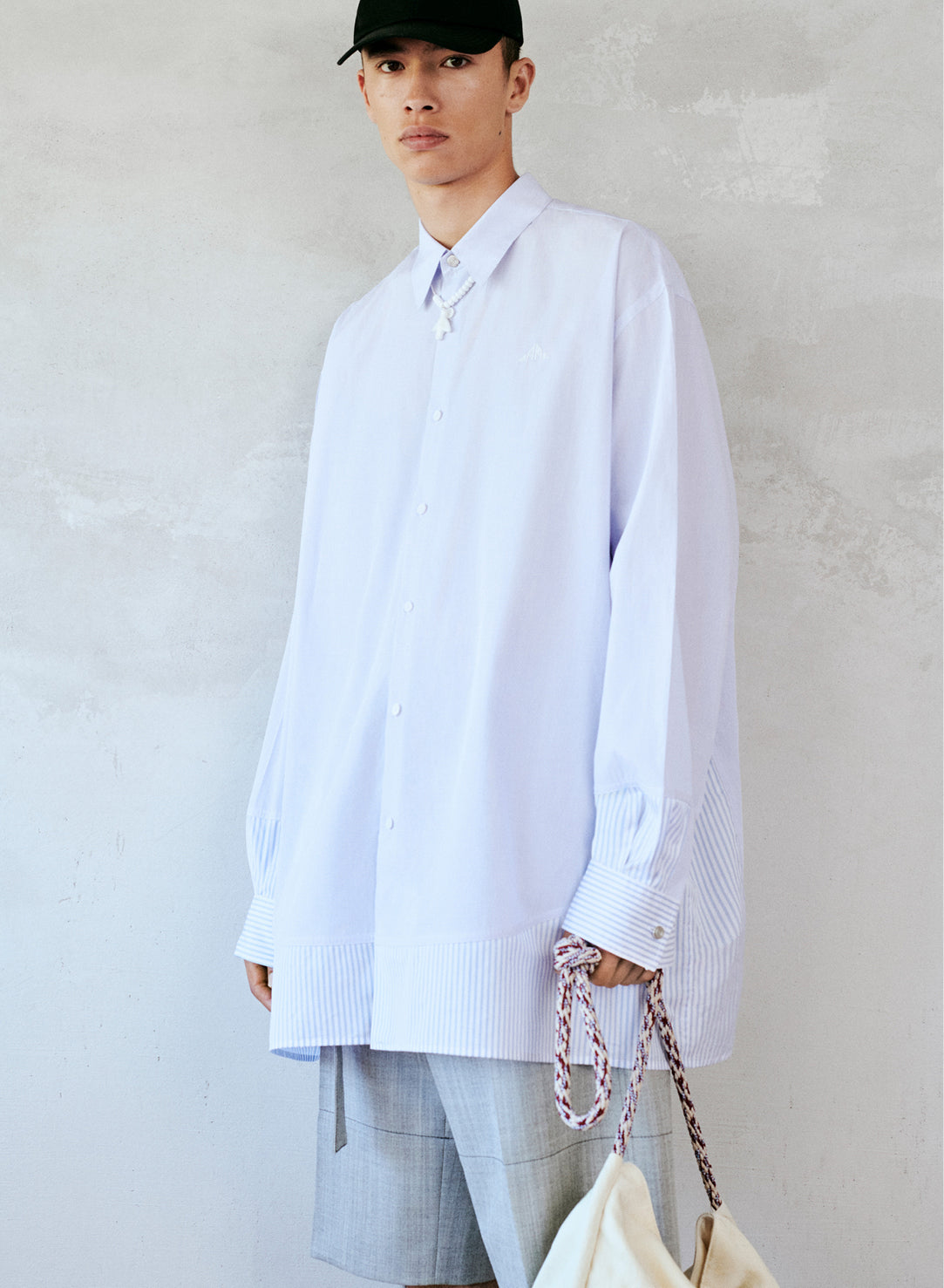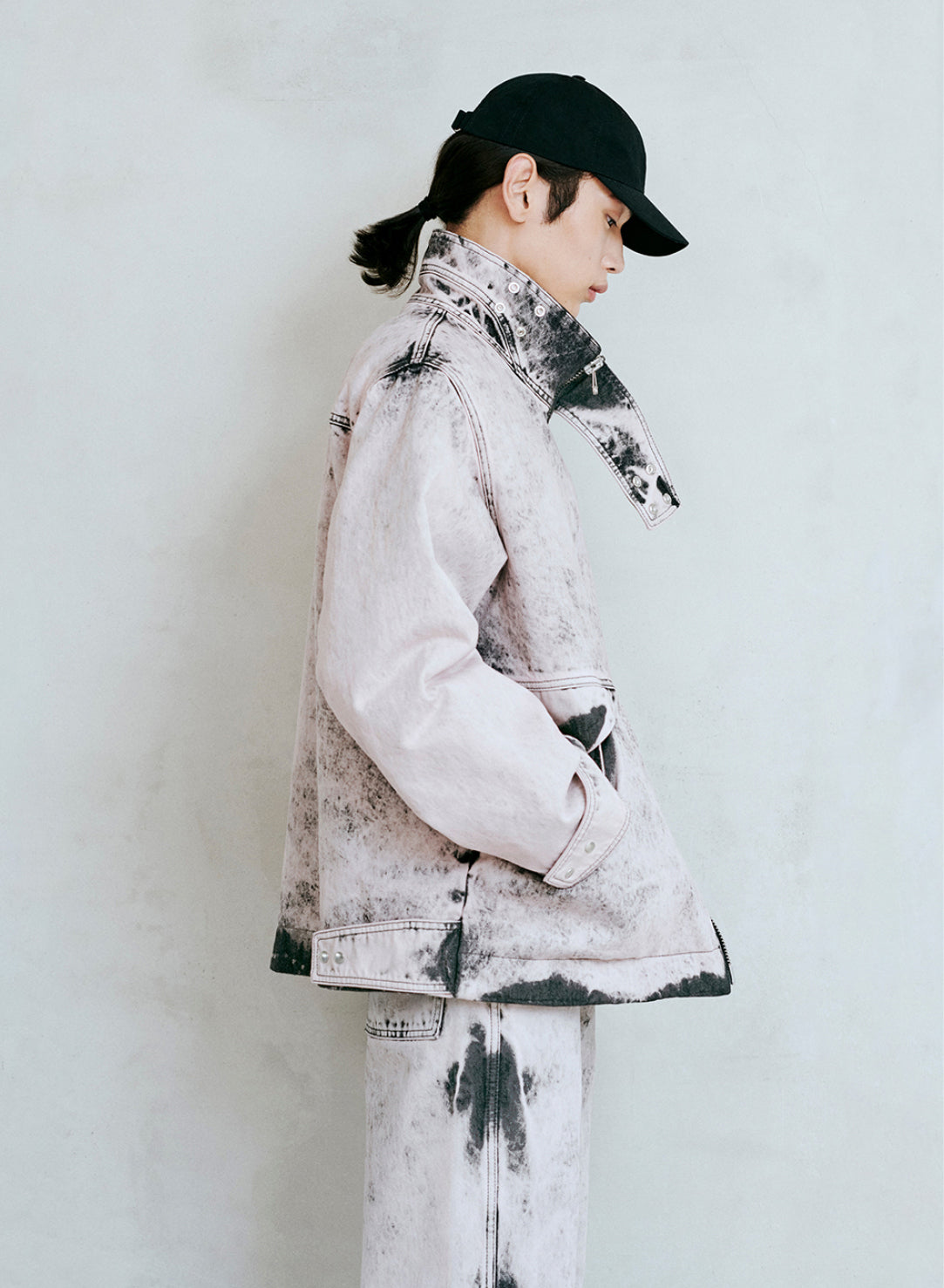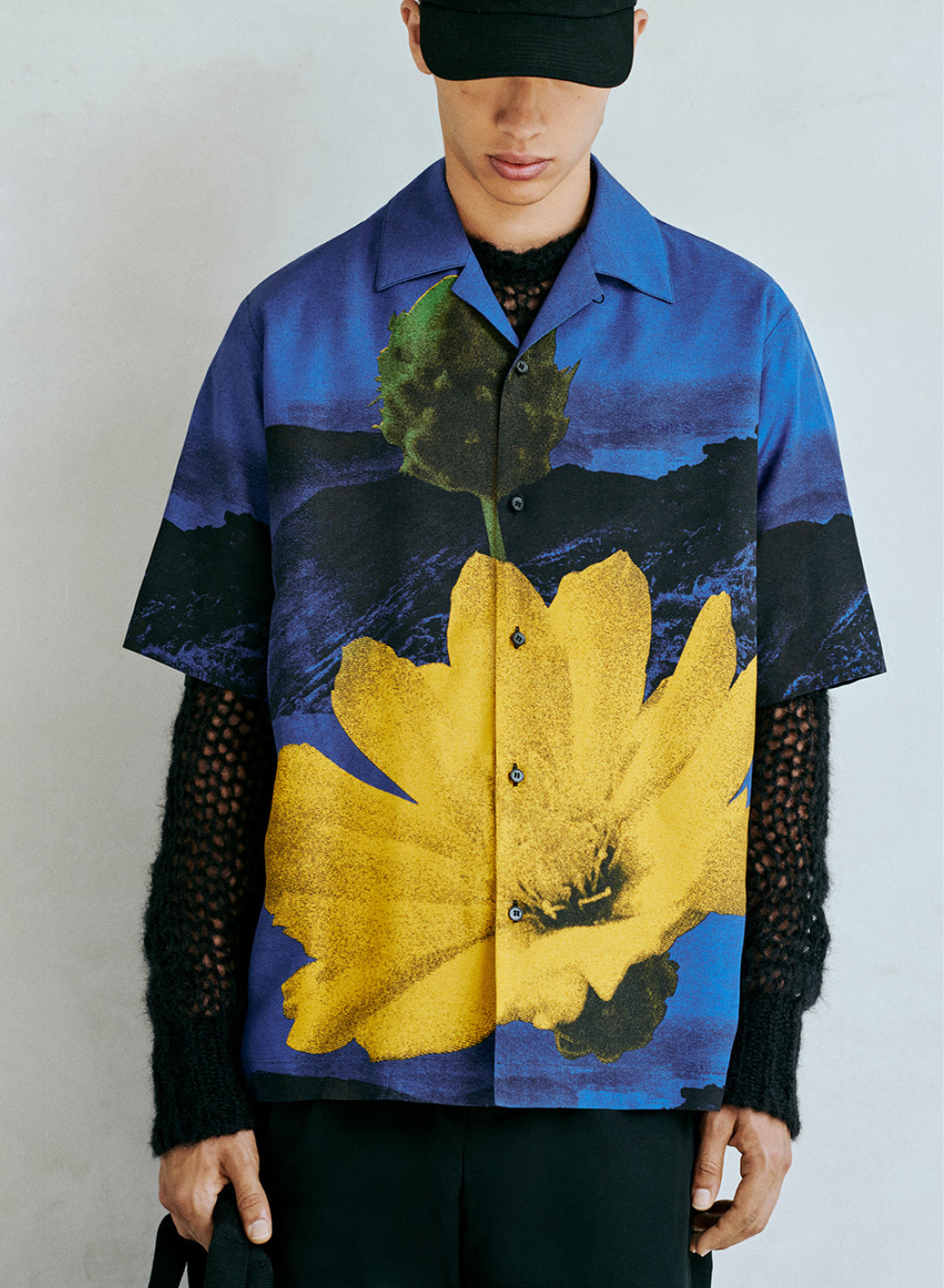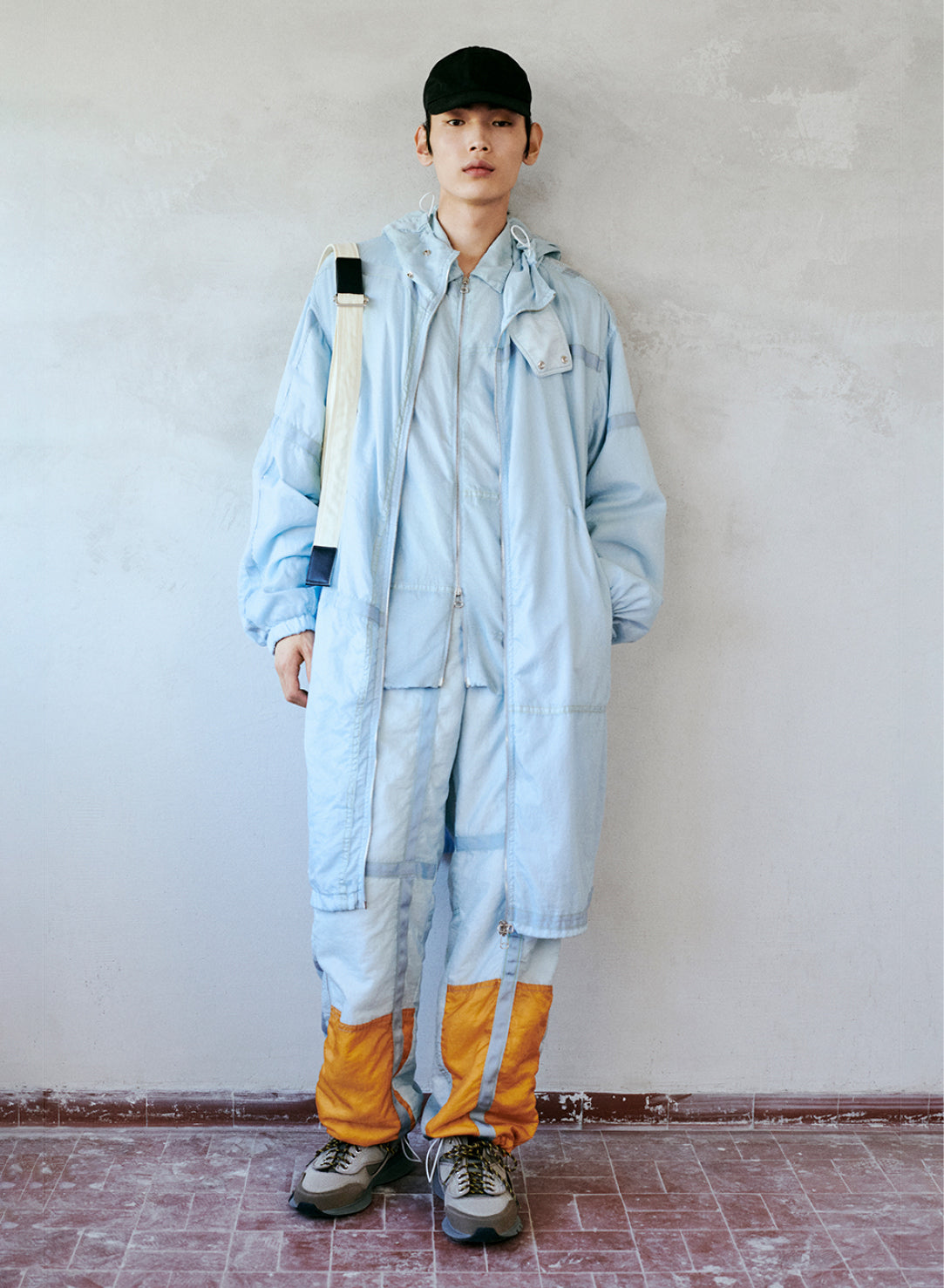 The silhouette is charged: dimensional and squared off, long with width, and very round. Total looks in monochrome place the emphasis on shape and outline, and are realized in light, crisp cottons, sharp wools, and shiny leathers. Shorts and trousers have surprising openings and pocketing, and have volume. Collars climb the neck, but are released by zippers which reveal fluid, contrast color gussets. Jacquard and intarsia knits carry logos and insignias, twisting their meaning from simple outerwear branding to artisanal gestures. Tailoring is strong and straight.

This season denim is introduced into the OAMC collection. The approach was deeply considered from the raw, strong Japanese fabrics to the workmanship and finishings. The result achieved has a warm, West Coast High Sierra climbing feeling while creating a clouded, uneven dye effect. The forms are strong and generous, and have a distinctly hand-made feeling.

Re:Work is pushed into a more conceptual framework while retaining a functional atmosphere. Alpine flora inspire both the selection of the camouflage motifs as well as the overdyed color palettes. Military garments are again repurposed, dyed, and refinished, both with respect to materials as well as shape. Vintage nylon parachutes are deconstructed, shaped, padded, lined, and overdyed, suggesting a new proposition for working with circular panels and transforming them into garments. Seams are highlighted and left as found: the various people working on these garments at different moments in separate physical locations symbolize a beautiful unity and collaborative effort that seems so lacking in the present world.
DETAILS BY PIOTR NESPIUJ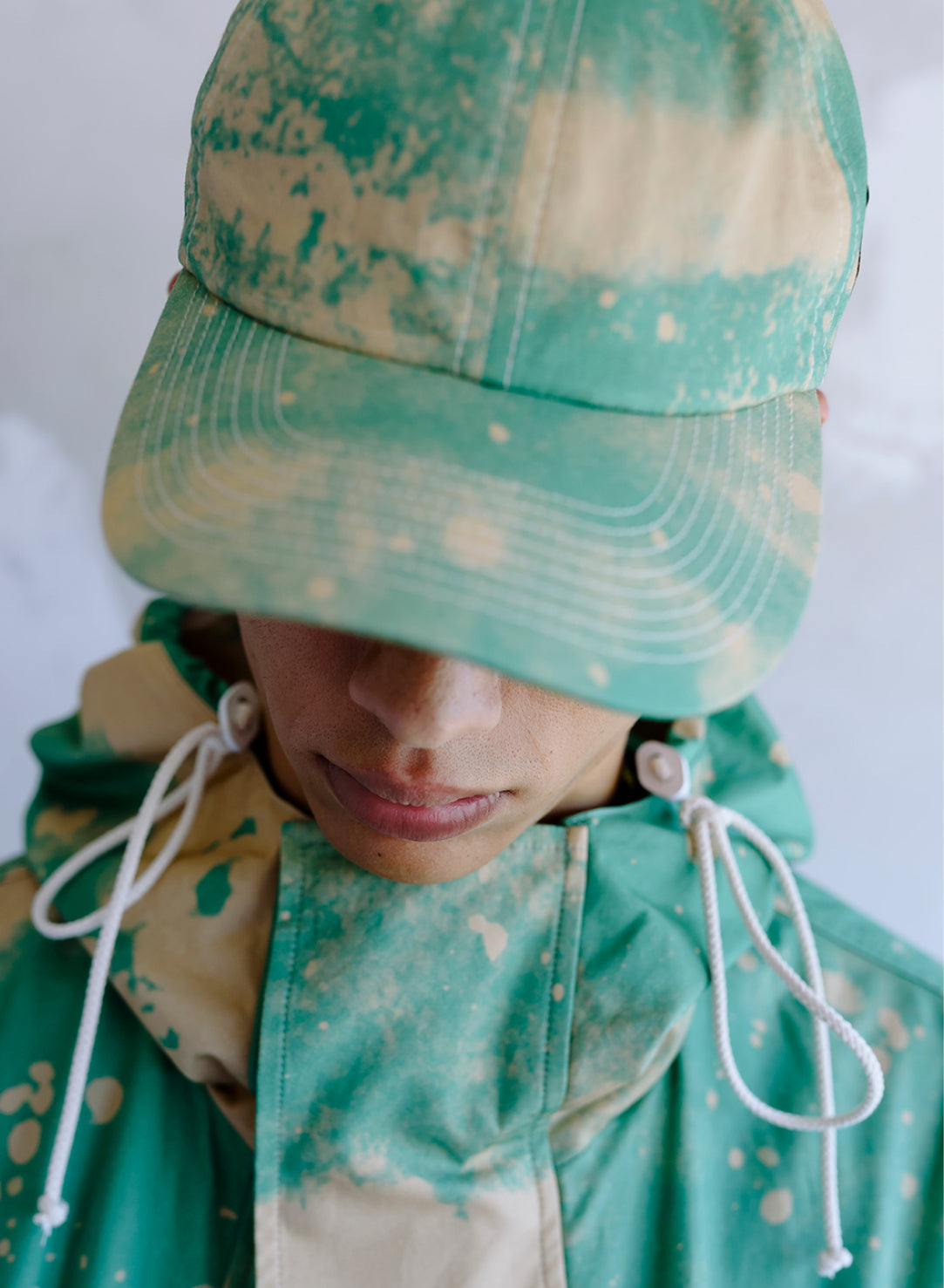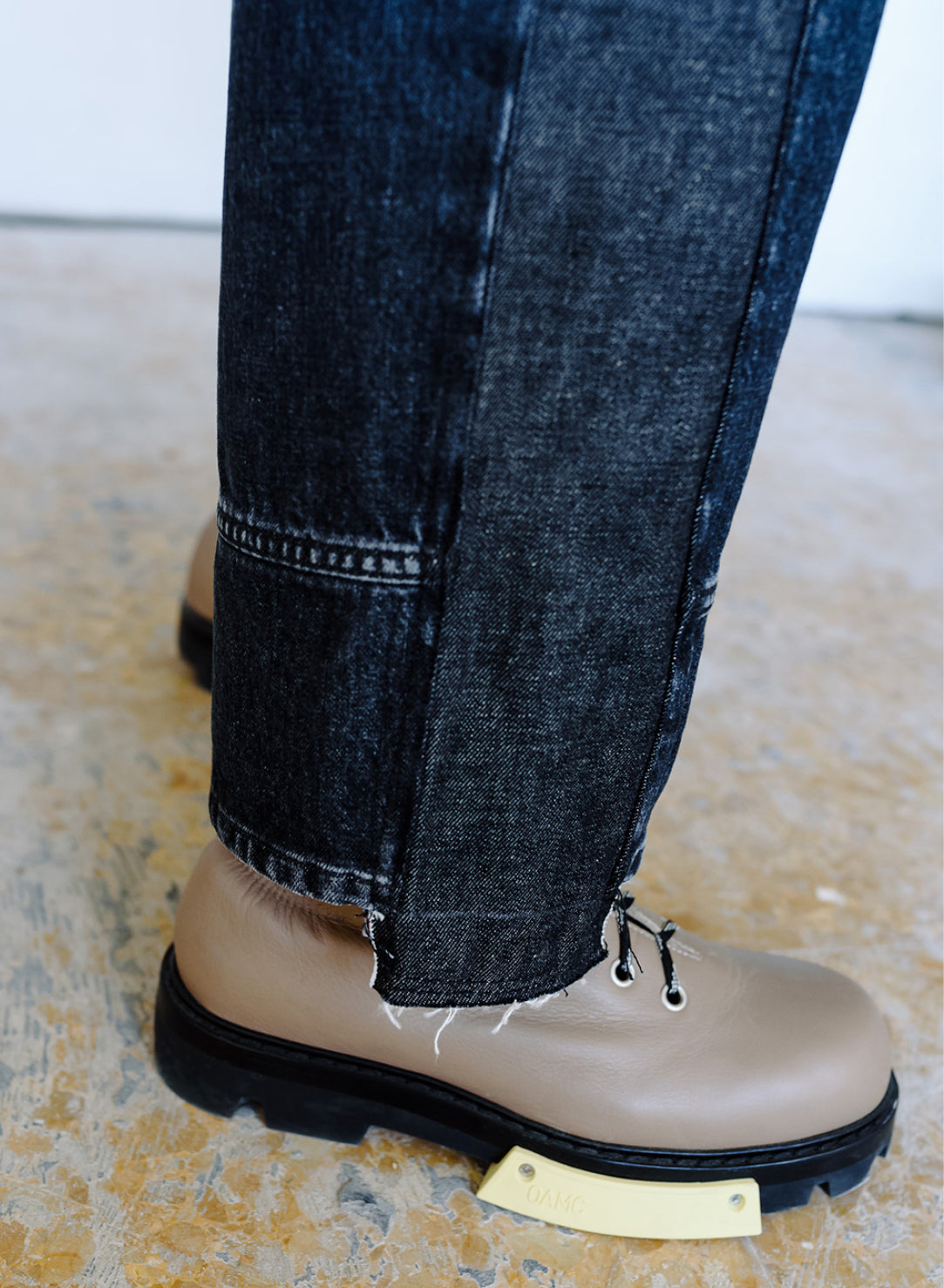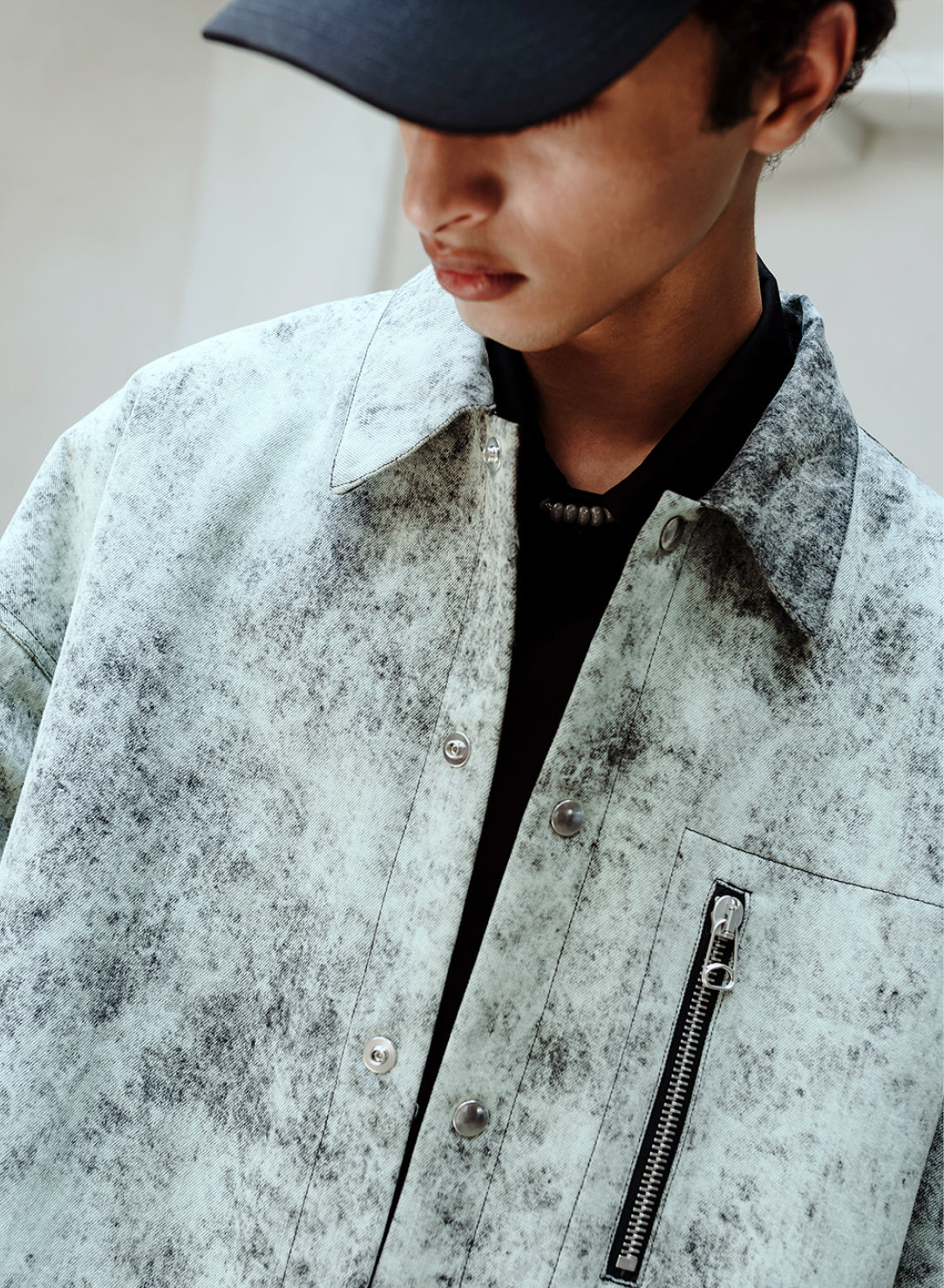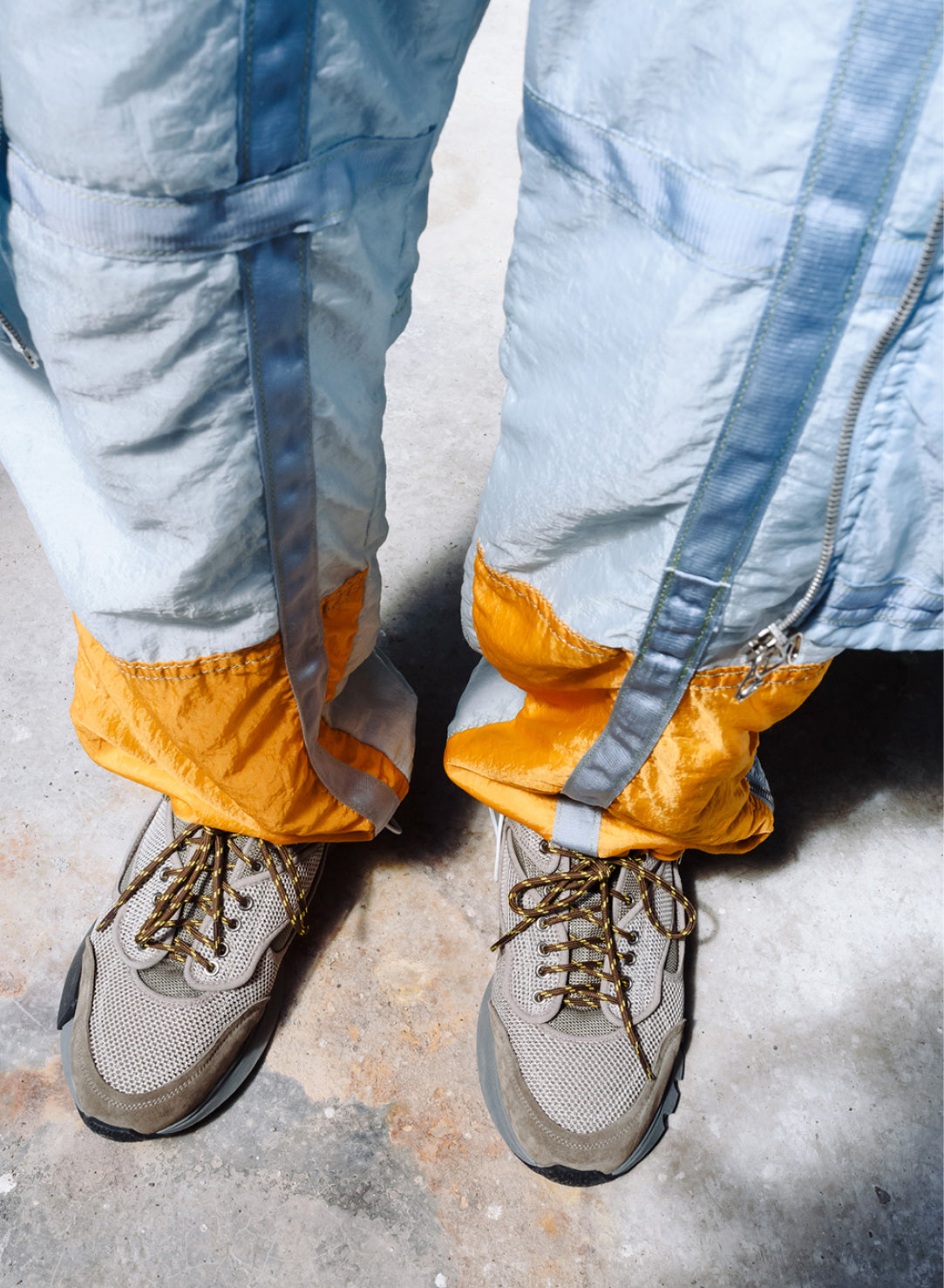 Shoes and sneakers also carry an outdoor feeling. Inspired by vintage trail running shoes, the material mixture and color combinations evoke function and strong vibrance against a natural environment. Mounted on OAMC's proprietary outsole, the new sneakers feature a removable OrthoLite insole and signature contrast side clip detail. Jewellery is vivid and solid; carved birds and beaded necklaces elevate the preciousness of Alpine fauna, while powder-coated matte metal chains are paired with climbing ropes. Accessories feature geometric, soft dimensional bag forms, worn as belts, over the shoulder, or are simply hand-held, as well as lined hand knotted net bags in vibrant colors.

The fabrics in this collection are deeply developed and researched. From coated cotton poplins to strong robust wools in both solid color and mouliné, important advances have also been made in the dye and denim techniques. This season again shows the depth of the artisanal approach with overdye and surface effects applied by hand. Also present are strong singular floral print motifs on fluid viscose/silk shirtings, as well as fully printed garments in crisp cotton, silk, and recycled nylon reminiscent of acid colored marbles. Colors travel from crisp optical whites, creams, and eggshell yellows, to natural hues such as sand, beige, lilac, and pale green, to strong and deep blacks and grey.
CAMPAIGN BY VALERIA HERKLOTZ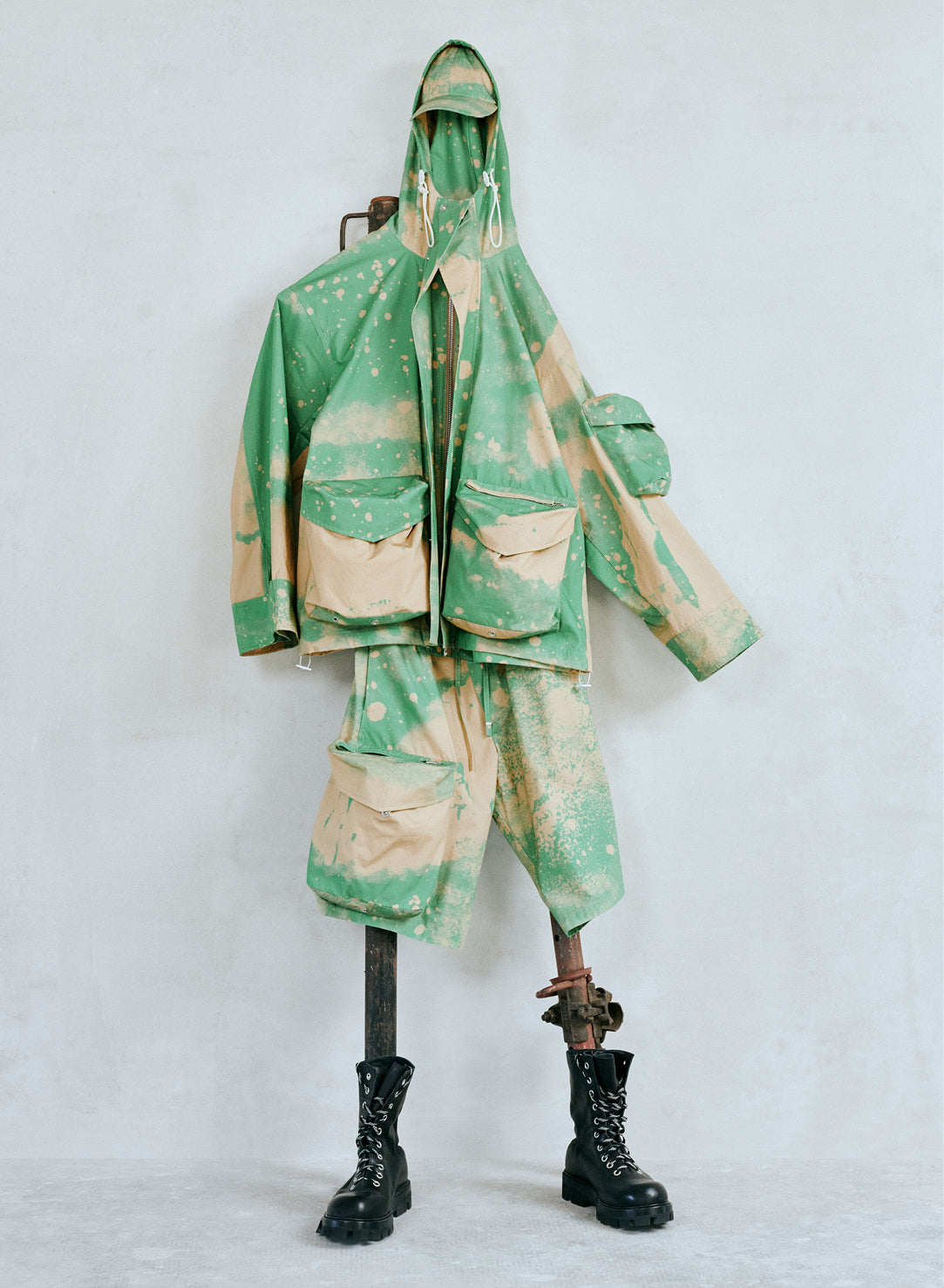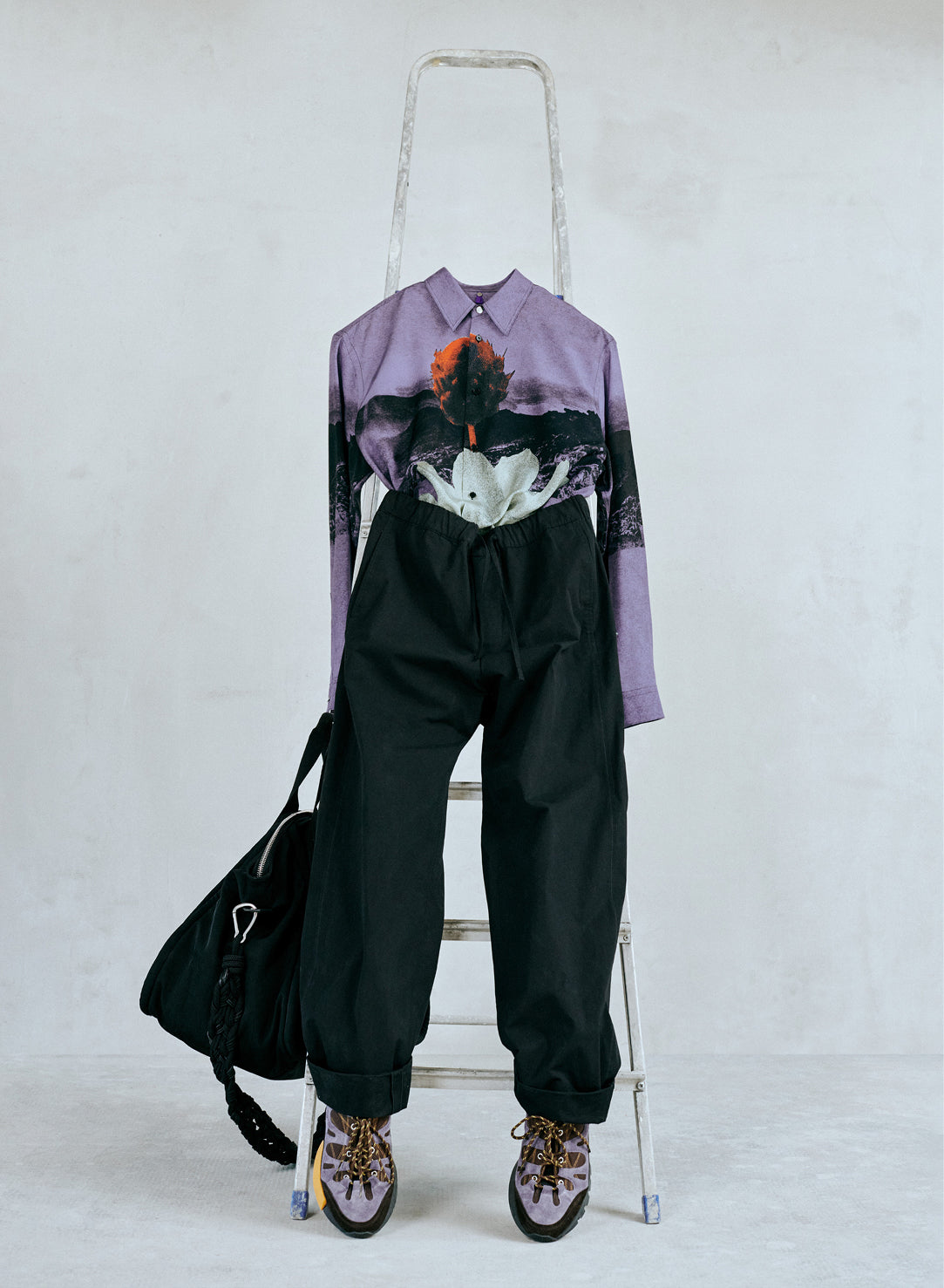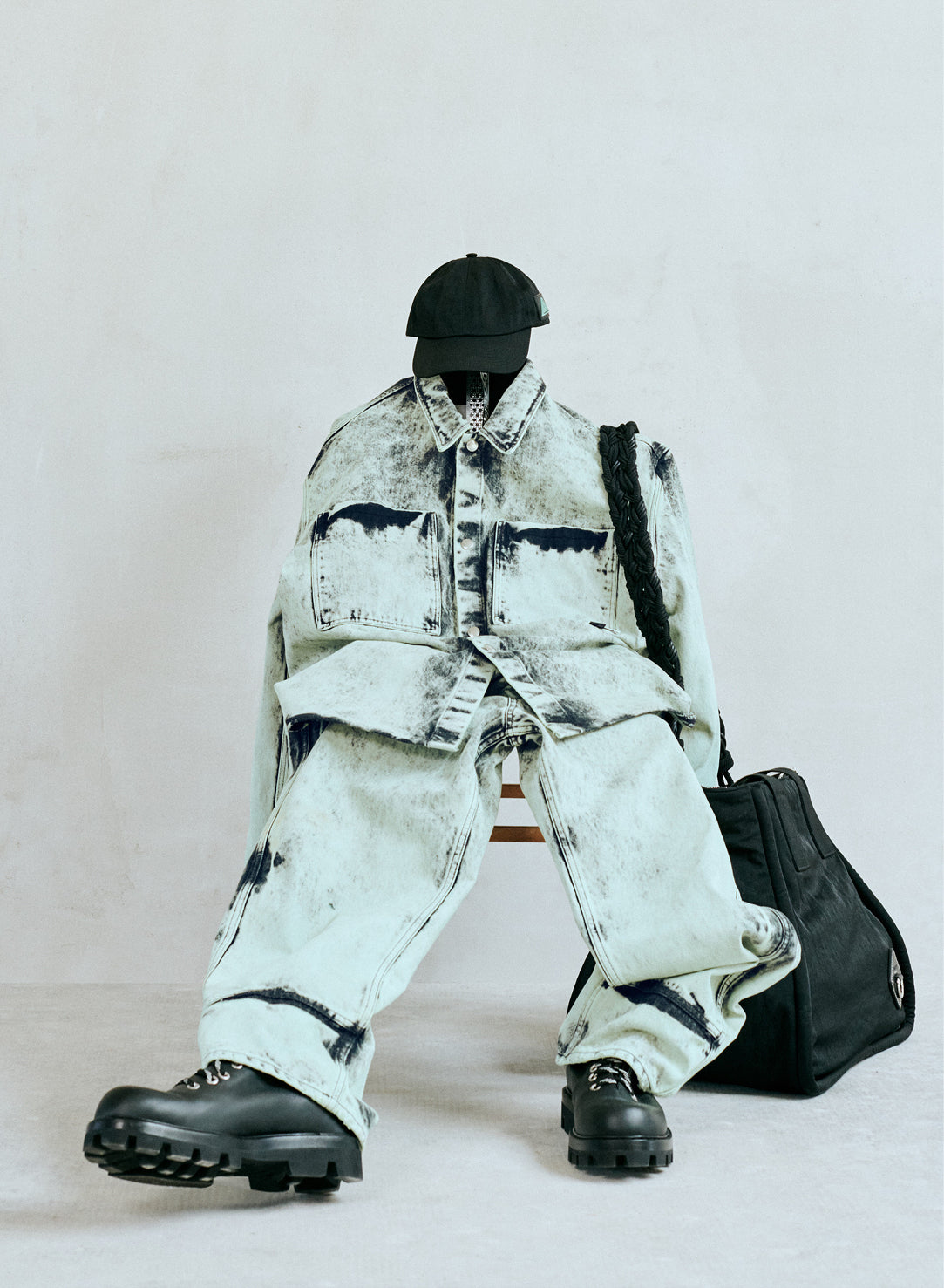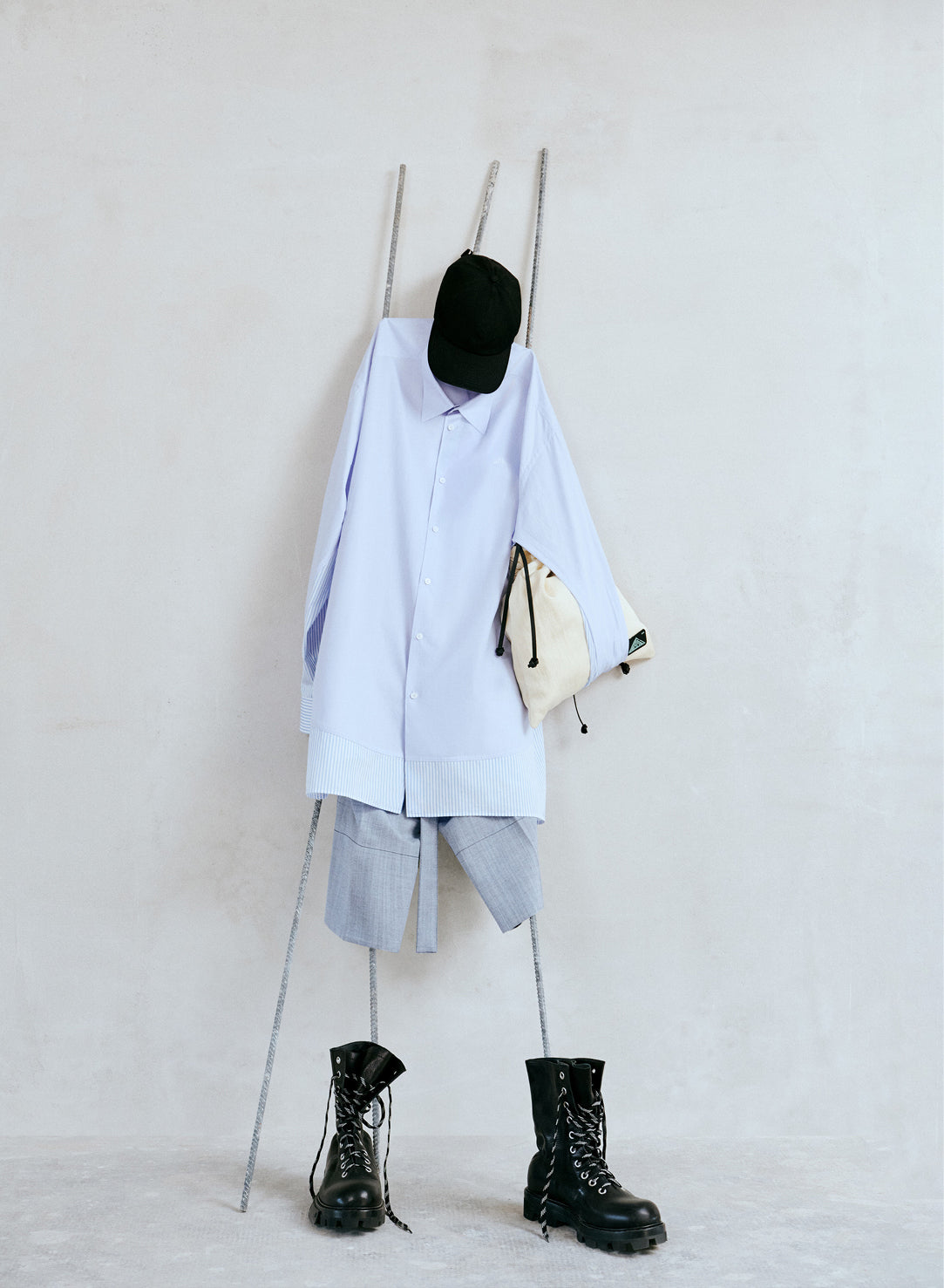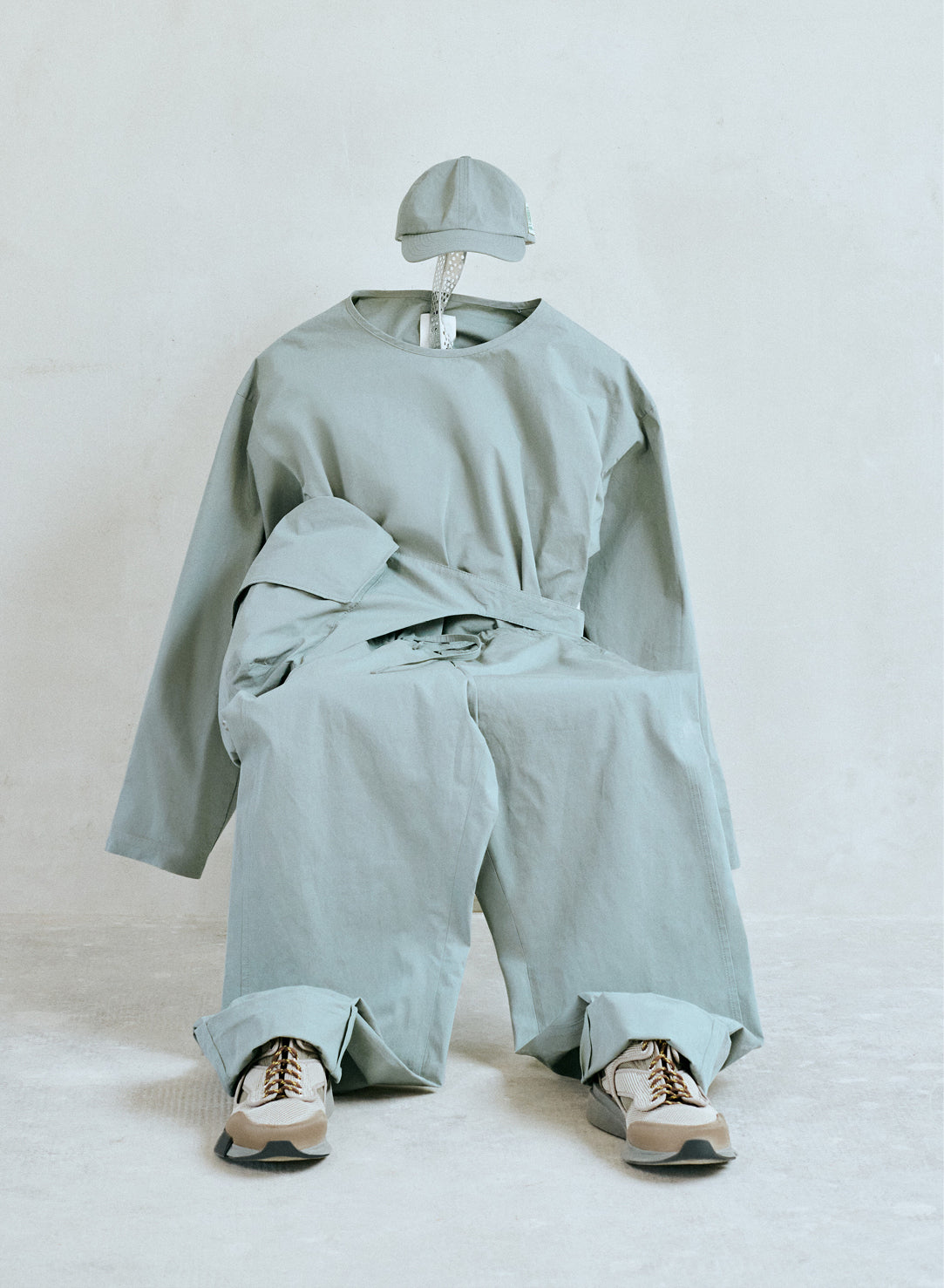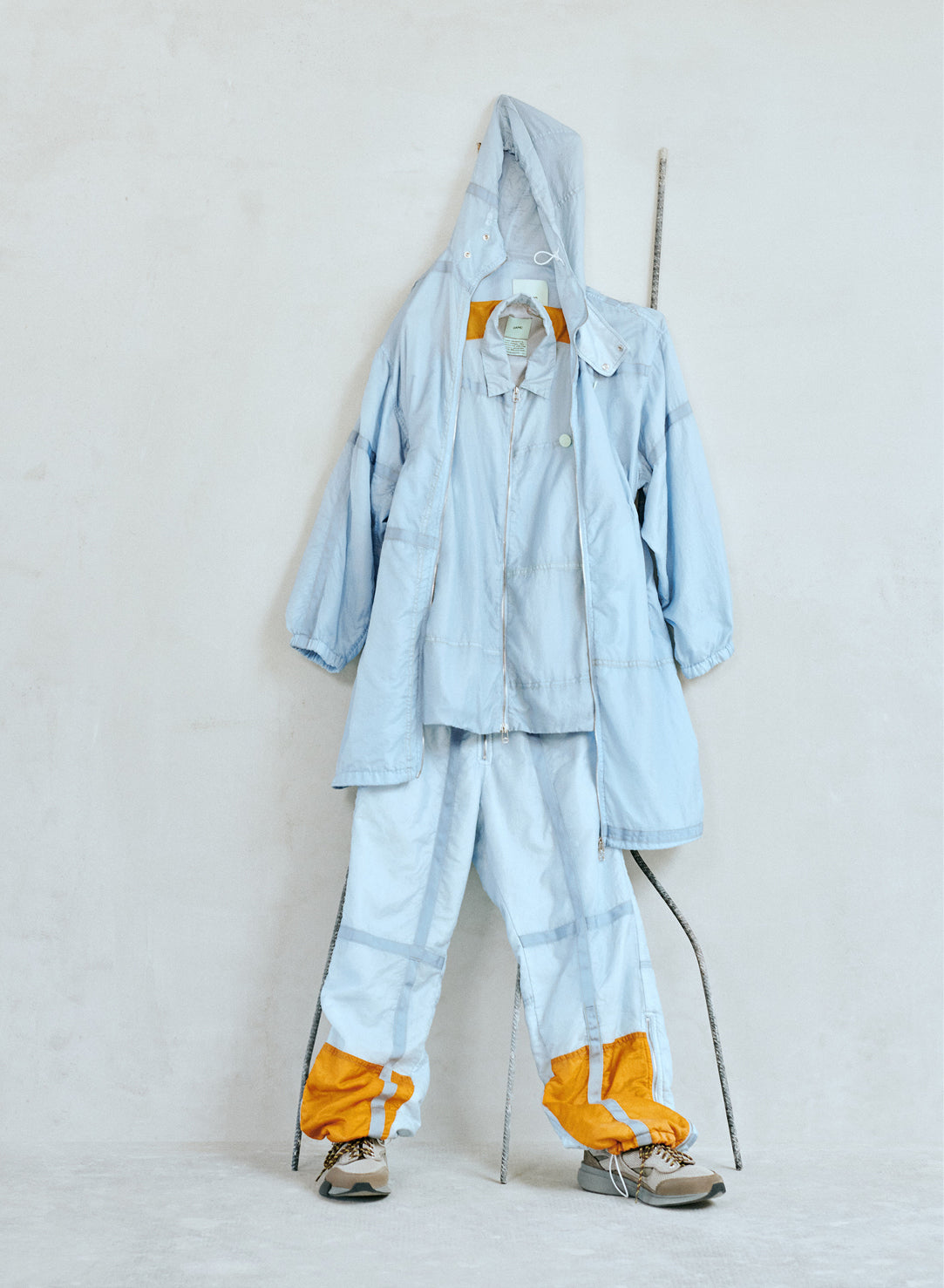 The forms found in nature are a constant inspiration. Their scale is relative but the influence is absolute.
Close (esc)
Popup
Use this popup to embed a mailing list sign up form. Alternatively use it as a simple call to action with a link to a product or a page.
Age verification
By clicking enter you are verifying that you are old enough to consume alcohol.
CHANGE COUNTRY
You are currently shopping from .
Changing your country will clear your shopping cart.